Preteen Vaccine Week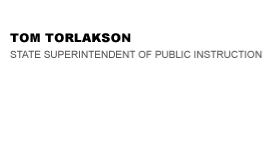 California Department of Education
Official Letter
California Department of Education
Official Letter
Dear County and District Superintendents and Charter School Administrators:
PRETEEN VACCINE WEEK—FEBRUARY 12–18, 2012
I am writing to inform you of Preteen Vaccine Week, a statewide immunization campaign spearheaded by the California Department of Public Health (CDPH) Immunization Branch that promotes adolescent health check-ups and immunizations for children eleven and twelve years old.
As part of this effort, the CDPH Immunization Branch releases an annual Preteen Vaccine Week Campaign Kit. The kit contains sample messages and templates in the first two sections and features educational materials for schools in the third section.
These educational activities are designed so anyone, even people with little to no immunization background, can successfully conduct them. Teachers interested in preventing diseases can easily incorporate these engaging activities into their lesson plans. This year's kit is available on the CDPH Preteen Vaccine Week Web page at
http://www.cdph.ca.gov/programs/immunize/Pages/PreteenVaccineWeek.aspx . It is customized for the promotion of Assembly Bill 354, a new school law that requires all incoming seventh graders to meet the pertussis (whooping cough) vaccination requirement before starting the 2012–13 school year and all future school years. Additional resources related to AB 354 can be found on the Shots for School Web site at http://www.shotsforschool.org/ .
I urge you to take advantage of these resources and encourage your schools to utilize them.
Preteen Vaccine Week serves as an opportune reminder that adolescents need to be immunized, not only to meet the new whooping cough vaccination requirement, but also to protect them against the ongoing threat of disease in our schools.
If you have any questions regarding this subject, please contact Rebeca Boyte, Health Educator, CDPH, by phone at 510-620-3762 or by e-mail at Rebeca.Boyte@cdph.ca.gov; or Linda Davis-Alldritt, School Nurse Consultant, CDE Coordinated School Health and Safety Office, by phone at 916-319-0284 or by e-mail at ldavisal@cde.ca.gov [Note: the previous contact is no longer valid. Please contact the Coordinated School Health & Safety Office at 916-319-0914.].
Sincerely,
Tom Torlakson
TT:lda
Last Reviewed: Thursday, January 26, 2017
Recently Posted in Editorials & Letters