April Firefighter Career Expos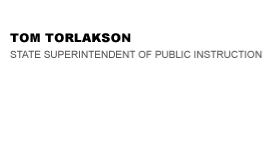 California Department of Education
Official Letter
California Department of Education
Official Letter
Dear County and District Superintendents and Charter School Administrators:
APRIL FIREFIGHTER CAREER EXPOS
In keeping with its mission to recruit, retain, and promote more women to the Fire Service, the California Fire Fighter Joint Apprenticeship Committee (CFFJAC) of the Commission to Recruit Women for the Fire Service encourages interested middle and high school female students to attend a weekend Firefighter Expo in April 2012. The two Expos are free and will be held at Candidate Physical Ability Test Centers at the following dates, times and locations:
CPAT Center - Orange
Saturday, April 14, 2012
10:00 AM - 2:00 PM
626 N. Eckhoff St, #100
Orange, CA 92868
CPAT Center - Livermore
Saturday, April 21, 2012
10:00 AM - 2:00 PM
526 Commerce Way
Livermore, CA 94551
In addition to fire department recruitment information booths, there will be activities throughout the day, such as Candidate Physical Ability Test demonstrations, "A Day in the Life of a Fire Fighter" video presentations, apparatus displays, and much more. The Expos are designed to welcome and encourage students to enter this rewarding profession.
Please relay this information to your middle and high school principals. Organized school programs are also welcomed to participate. Schools that wish to obtain additional information should send their request to the CFFJAC by e-mail at CCFJAC@CPF.org or visit the CFFJAC website at http://www.cffjac.org/go/jac/
.
If you have any questions regarding this subject, please contact Michelle Zumot, Education Policy Administrator [Note: Michelle is now the Chief Deputy Superintendent], Office of the State Superintendent of Public Instruction, by phone at 916-323-6920 or by e-mail at mzumot@cde.ca.gov.
Sincerely,
Tom Torlakson
TT:mz
Last Reviewed: Friday, February 17, 2017
Recently Posted in Editorials & Letters