Smarter Balanced Technology Readiness Tool Rollout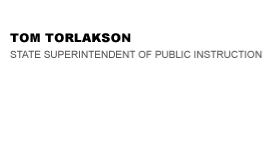 California Department of Education
Official Letter
California Department of Education
Official Letter
April 16, 2012
Dear County and District Superintendents and Direct-Funded Charter School Administrators:
SMARTER BALANCED TECHNOLOGY READINESS TOOL ROLLOUT
As you know, in June 2011, California became a governing state in the SMARTER Balanced Assessment Consortium (SBAC). SBAC brings states together to create an innovative assessment system for mathematics and English language arts/literacy that are aligned with the Common Core State Standards. The SBAC assessments will be delivered via computing devices; assessing our students using technology provides schools and districts much faster turnaround of results and a better opportunity to assess our students on twenty-first century skills with twenty-first century technology. This is indeed an exciting opportunity to enable our assessment system to assess those critical thinking skills that our educators are teaching.
The purpose of this communication is to announce the statewide rollout of the SBAC Technology Readiness Tool. The statewide data collection window is now open and will close June 14, 2012. As California moves forward with the implementation of the SBAC computer-adaptive assessments, your efforts will be critical in gauging our schools' readiness to administer these assessments.
By using the Technology Readiness Tool, schools and districts will be able to submit information on key readiness indicators, including number and type of computers and devices; ratio of devices to test-takers; local network and bandwidth infrastructure; and local staff resources. This first data collection will be used as an inventory for baseline purposes to help determine the minimum system requirements for the SBAC system.
We know that surveys can take time, and to minimize the burden on your staff, CDE implemented a phased rollout of the Technology Readiness Tool by piloting it with volunteer districts in each of the 11 California service regions to test the system. As a result of the pilot, we have provided critical feedback and suggestions to the vendor for improving the LEA experience with the Technology Readiness Tool. These districts piloted the system from March 20, 2012, through April 9, 2012.
As the statewide window opens, a list of technology directors/coordinators in each district has been generated. CDE will send an e-mail to the technology directors/coordinators in each district with links to several webinars, including SBAC 101, Technology Readiness Tool 101, Using the Technology Readiness Web site, and California-specific Technology Readiness Details to help them navigate the system.
This is an important opportunity for the state and districts to assess readiness for implementation of the SMARTER Balanced assessments, and we appreciate your willingness to join us in this important endeavor.
If you have any questions regarding this subject, please contact Jose Ortega, State Readiness Coordinator in the Education Technology Office, using a special e-mail account we have created specifically for this initiative: sbac-itreadiness@cde.ca.gov.
Sincerely,
Tom Torlakson
TT:kb
Last Reviewed: Friday, February 17, 2017
Recently Posted in Editorials & Letters