California Child Safety Awareness Month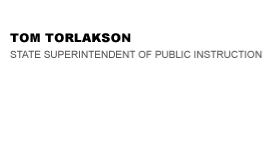 California Department of Education
Official Letter
California Department of Education
Official Letter
Dear County and District Superintendents, Charter School Administrators, and Principals:
CALIFORNIA CHILD SAFETY AWARENESS MONTH
In an effort to bring attention to missing children and urge parents to "be prepared, not scared," the American Football Coaches Association (AFCA) and the Federal Bureau of Investigation's (FBI) National Child Identification Program (NCIDP) have partnered with the State of California to recognize California Child Safety Awareness Month in May 2012.
California Child Safety Month was declared by the passage of Assembly Concurrent Resolution 145. The Office of the State Superintendent of Public Instruction is partnering with the FBI's 56 offices statewide, coaches, professional athletes, law enforcement agencies, and businesses in a month-long campaign focused on the importance of keeping California's children safe.
The attached Superintendent Participation Package (SPP) includes information about how school districts may participate in California Child Safety Awareness Month. If you would like to participate, you are required to opt-in before May 4, 2012, through a registration form which can be found on the California Child Safety Awareness Month District Superintendent Op-in Web page at https://fs3.formsite.com/dougnflpg/form23/secure_index.html [Edit: This Web page is no longer available]. For more information, you can also visit the Be Prepared Not Scared Web site at http://www.bepreparednotscared.info/ [Note: this Web page is no longer available].
District superintendents who actively support California Child Safety Awareness Month and commit to fulfilling the participation criteria outlined in the attached SPP will receive:
A certificate of recognition by the FBI Citizen's Academy


A proclamation certificate from the California State Assembly acknowledging his or her role in helping protect California's children


A press release announcing the superintendent's recognition by the state and the FBI for distribution to regional media


Public recognition in a "thank you" advertisement to be placed in the Los Angeles Times on May 25, 2012: National Missing Children's Day
Child ID Kits allow parents to collect specific information by easily recording the physical characteristics and fingerprints of their children on identification cards that are then kept at home by the parent or guardian. If ever needed, the Child ID Kit will give authorities vital information to assist their efforts to locate a missing child.
In December 2001, the FBI joined in partnership with the AFCA to help increase parents awareness regarding the need to improve child safety. During California's Child Safety Awareness Month one child ID kit will be donated to law enforcement for use by a family in need with each purchase.
The program's inkless fingerprint ID kit is the only one approved by the FBI and allows parents to easily record vital information to be used only in an emergency situation. The FBI is an official partner of the National Child ID program, working to increase parents' awareness about the need to improve child safety.
Parents will be encouraged to visit the National Child Identification Program Web site at http://www.childidprogram.com/ to purchase inkless child ID kits to be kept at home.
According to FBI research:
A child goes missing every 40 seconds in the United States.


More than 800,000 children go missing every year in the United States.


450,000 of those children run away, 300,000 are abducted by family members, and more than 58,000 are abducted by non-family members.


FBI studies determined fingerprinting to be one of the most effective tools in finding a missing person, as everyone's fingerprints are unique and do not change over time like physical appearance.
According to the California Department of Justice, over 100,000 children go missing in this state alone. California is taking a critical step in creating statewide awareness of this issue and taking preventive measures to protect our children.
At a national level, NCIDP and its partners will focus on May 25, 2012, National Missing Children's Day, by placing special attention on the over 270,000 missing children of color. The NCIDP has aligned its charitable giving efforts with the national Black and Missing Foundation and will donate 10,000 free child ID kits. A percentage of the proceeds from the month will go to the non-profit organization.
The National Child Identification Program is the largest child identification program in the nation. In partnership with the FBI and its 18,000 law enforcement agencies, the program has distributed more than 30 million ID kits across the United States to date.
If you have questions about this subject, please contact Craig Cheslog, Principal Advisor to the State Superintendent of Public Instruction, by phone at 916-319-0554 or by e-mail at ccheslog@cde.ca.gov [Note: the prededing contact information is no longer valid. Please contact Jason Spencer, Principal Advisor to the State Superintendent of Public Instruction, by phone at 916-319-0800 or by e-mail at JaSpencer@cde.ca.gov.]
Sincerely,
Tom Torlakson
TT:ccc
Attachment 1 - http://www.cde.ca.gov/nr/el/le/documents/yr12ltr0501att1.pdf
Attachment 2 - http://www.cde.ca.gov/nr/el/le/documents/yr12ltr0501att2.pdf
Last Reviewed: Friday, February 17, 2017
Recently Posted in Editorials & Letters