California Legislature to Honor Sikh Americans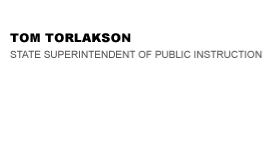 California Department of Education
Official Letter
California Department of Education
Official Letter
Dear County and District Superintendents and Charter School Administrators:
CALIFORNIA LEGISLATURE RECOMMENDS HONORING SIKH AMERICANS
This letter is to notify you of recent action by the Legislature calling attention to the important contributions made by Sikh Americans to the history of California. The Legislature has declared November 2012 to be California Sikh American Awareness and Appreciation Month. I encourage local educational agencies to observe California Sikh American Awareness and Appreciation Month by conducting appropriate commemorative exercises to promote awareness of the contributions of Sikh Americans to California's history.
The Sikh population in California includes large communities in the agricultural towns of the Central Valley. Members of the Sikh community have testified to the State Board of Education that Sikhs have been targets of hate crimes and that young Sikhs have been subjected to bullying because of the different styles of clothing that they wear.
Public Broadcasting Service station KVIE in Sacramento has agreed to allow free distribution of a short video entitled "Meet the Sikhs." This video and supporting educational resources are available on the KVIE Viewfinder Web page at https://vids.kvie.org/video/viewfinder-meet-the-sikhs/ [Note: the preceding link is no longer active. However, additional videos about the Skh are available on the KVIE website at https://vids.kvie.org/.].
If you have any questions regarding the information in this letter, please contact Constantino Silva, Administrator, Curriculum Frameworks Unit, by phone at 916-323-4583 or by e-mail at cosilva@cde.ca.gov.
Sincerely,
Tom Torlakson
TT:km
Last Reviewed: Monday, November 1, 2021
Recently Posted in Letters