National Board Certified Teachers Letter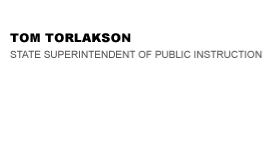 California Department of Education
Official Letter
California Department of Education
Official Letter
Dear County and District Superintendents and Charter School Administrators:
NATIONAL BOARD CERTIFIED TEACHERS
I am writing to ask you to encourage teachers to accept the challenge of advanced certification by the National Board for Professional Teaching Standards (NBPTS). National Board certification provides high-quality professional development for experienced teachers and allows teachers to gauge their skills and knowledge against objective standards of advanced practice.
In December 2011, the NBPTS announced the names of 381 California teachers who joined the ranks of California's National Board Certified Teachers (NBCTs), bringing the state's total to 5,294, approximately 2 percent of our teaching force. A searchable directory of NBCTs is available to help you identify which teachers in your district have achieved National Board Certification. For access to the directory, please visit the NBPTS Directory Web page at http://www.nbpts.org/nbct-search.
It is my hope that you will work to increase the number of candidates in your district and publicize the variety of support that is available for teachers throughout the state.
California is fortunate to have multiple layers of support for the NBCT candidates. Information about the following programs is available on the California Department of Education National Certification for Teachers Web page at http://www.cde.ca.gov/pd/ps/te/nbpts.asp:
A federal fee subsidy program of $1,250 to offset 50 percent of the candidate fees
District support for candidates and incentives for NBCTs
Higher Education support (including master's programs)
Regional support programs
The goal in California is to ensure that all California schools have a cadre of NBCTs to provide teacher leadership in support of excellent teaching. Your teachers may also be interested in a new program called Take One, which gives teachers the option to try one component of the NBPTS program.
If you have questions about National Board certification or if you would like to schedule an information session in your area, please contact Jim Miller, Educational Research and Evaluation Consultant, Professional Learning Support Division, by phone at 916-319-0600 or by e-mail at jimiller@cde.ca.gov [Note: Prior contact no longer available. For further information regarding this subject, please contact the Science, Technology, Engineering, and Mathematics Office by e-mail at stem@cde.ca.gov].
Sincerely,
Tom Torlakson
TT:jm
Last Reviewed: Friday, February 17, 2017
Recently Posted in Editorials & Letters