2012–13 AB 790 Linked Learning Pilot Program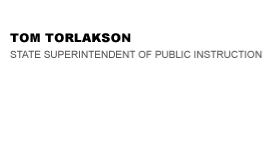 California Department of Education
Official Letter
California Department of Education
Official Letter
Dear County and District Superintendents and Charter School Administrators:
2012–13 AB 790 LINKED LEARNING PILOT PROGRAM REQUEST FOR APPLICATIONS
The California Department of Education (CDE) is accepting applications for the AB 790 Linked Learning Pilot Program from California school districts, direct-funded charter schools, and county offices of education that serve or have administrative responsibility for students in grades nine through twelve. AB 790 (Furutani, 2011) established the Linked Learning Pilot Program to be administered by the CDE for the purpose of implementing districtwide Linked Learning pathways. The local educational agencies (LEA) listed above may utilize the services of a non-LEA intermediary organization to assist in the planning, implementation, and evaluation of local Linked Learning pathways. Please see the CDE AB 790 Linked Learning Pilot Program Request for Applications (RFA) Web page at http://www.cde.ca.gov/fg/fo/r17/ab790rfa.asp for more information on the pilot program and to learn how to apply. [Note: the preceding link is no longer valid.]
The CDE will provide pilot LEAs with a full array of technical assistance and professional development opportunities throughout pilot implementation. The CDE will also facilitate LEAs in the formation of regional partnerships with each other and support them in working closely with nonprofit organizations and businesses when planning and implementing their Linked Learning programs.
The Linked Learning approach to student instruction incorporates four components:
An integrated core curriculum
An integrated career technical core curriculum
A series of work-based-learning opportunities
Student support service
Linked Learning delivers an academically challenging course of study that focuses each student on a self-selected career pathway; engages each student in project-based classroom activity; and provides a safe, supportive school climate in a small learning community. Linked Learning holds promise as a way to increase graduation rates. Linked Learning courses of study include job-specific content and work-based learning opportunities as a means for building a better-educated workforce.
A key foundational component in the fully implemented Linked Learning program is the partnerships between the school district and local businesses, hospitals, nonprofits, or government entities. These partnerships, formalized in the early stages of Linked Learning implementation, result in mutually beneficial opportunities for student learning and active roles for employees as role models, mentors, and workplace "coaches." The partnerships are then the focal points for pathway courses of study, and students can pursue work-based learning in a business environment that gives them current and relevant job-related experience. An example of this would be a partnership developed between a school district and a local hospital that would then serve as the focal point for students' academic and technical studies within the Health Sciences Industry Sector.
AB 790 states that, as funds become available, the State Superintendent of Public Instruction will allocate these funds on a competitive basis to applicant LEAs. Currently, AB 790 Pilot Programs need to be funded using existing local means as the measure did not appropriate any funds to support the pilot program.
The initial phase of the pilot program will operate in the 2012–13 through 2016–17 school years. The 2012–13 school year will serve as a planning year for participating LEAs.
If you have any questions regarding this RFA, please contact Darrell Parsons, Education Programs Consultant, High School Innovations and Initiatives Office, by phone at 916-319-0481 or by e-mail at dparsons@cde.ca.gov [Note: Prior contact no longer available. For further information regarding this subject, please contact the CDE High School Innovations and Initiatives Office by phone at 916- 319-0893.].
Sincerely,
Tom Torlakson
TT:pa
Last Reviewed: Tuesday, August 22, 2017
Recently Posted in Editorials & Letters