National Center and State Collaborative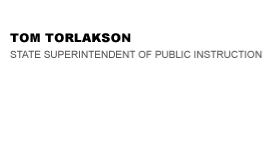 California Department of Education
Official Letter
California Department of Education
Official Letter
December 11, 2012
Dear County and District Superintendents and Charter School Administrators:
NATIONAL CENTER AND STATE COLLABORATIVE
The California Department of Education (CDE) is pleased to announce that California has joined the National Center and State Collaborative (NCSC) Consortia as a Tier II state. The NCSC is a project led by 27 states (18 Tier I core states and 9 Tier II states) that have committed to develop professional development modules and curriculum/instruction resources, create alternate achievement standards, and develop a multi-state comprehensive assessment system for students with significant cognitive disabilities.
Tier I core states are involved in the governance of NCSC and have decision-making authority. Tier II states help develop an individualized plan to implement professional development modules and curriculum/instruction resources, including formative assessment strategies and progress monitoring tools. This will prepare both teachers and students for the summative assessment once the project is complete. Currently, California has committed to review and beta test curriculum/instructional resources and professional development modules. It is not yet clear if the NCSC assessments will ultimately be adopted until the recommendations for the reauthorization of the statewide pupil assessment program are solidified in California.
This partnership will allow the CDE to build upon its foundational work with students with the most significant cognitive disabilities, based on an understanding of how students develop competence in the academic domains that are defined in the Common Core State Standards (CCSS).
Having access to professional development and curriculum/instruction resources aligned to the CCSS will give California the opportunity to implement these resources before a summative assessment, if adopted by California, goes operational. Currently, the NCSC alternate assessments are being designed for a wide range of students with significant cognitive disabilities and will assess knowledge of mathematics and English–language arts in grades three through eight and one grade in high school. These alternate assessments are expected to align with the assessment systems being developed by the Smarter Balanced Assessment Consortium and will be ready for use by the 2014–15 school year.

Please visit the NCSC Web site at http://www.ncscpartners.org/ for more details. If you have any questions regarding this subject, please contact Kristen Brown, NCSC State Lead Consultant, Policy and Program Services Unit, Special Education Division, by phone at 916-445-1064 or by e-mail at kbrown@cde.ca.gov.
Sincerely,
Tom Torlakson
TT:kb
2012-11168
Last Reviewed: Tuesday, July 25, 2017
Recently Posted in Editorials & Letters