California Professional Development Summit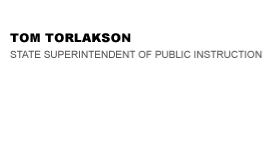 California Department of Education
Official Letter
California Department of Education
Official Letter
December 21, 2012
Dear County and District Superintendents and Charter School Administrators:
ANNOUNCING THE CALIFORNIA PROFESSIONAL DEVELOPMENT SUMMIT
You are cordially encouraged to participate in the California Professional Development Summit on "Strategies to Increase Excellence in Education for African-American Students."
This summit, co-sponsored by the California Association of African-American Superintendents and Administrators (CAAASA), the California Department of Education (CDE), and the Association of California School Administrators, will be held at the Sacramento Sheraton Grand Hotel on February 20–22, 2013.
This summit is designed for county and local superintendents, school board members, district- and school-site administrators, teachers, higher education representatives, community leaders, policy makers, parents, and others to provide them with a well-articulated framework to improve and accelerate achievement for all children—and specifically African-American children.
The CDE encourages you to share this announcement with all of the schools in your school district.
I am particularly concerned that our African-American students fall below national norms of student achievement and performance measures. In addition, low graduation rates coupled with high dropout rates, the disproportional over-representation of African-American males enrolled in special education programs, and the high rate of school suspension and expulsion for African-American students are critical concerns and must be addressed by California's education community.
As a response to President Barack Obama's Executive Order, "Educational Excellence for African-Americans," this summit will provide opportunities for attendees to address a variety of issues and help us all to identify and implement bold steps in order to rethink, reshape, and revise learning and teaching for African-American students.
I encourage you to attend this professional development summit, which will offer practical and alternative solutions to help increase excellence in education for African-American students. To support our belief that students are our future leaders, teachers, inventors, soldiers, doctors, and so much more, we need to readily address specific needs and provide appropriate support where needed. Changing California's future for the better begins with our students.
For more information on this professional development summit, please visit the CAAASA Web site at http://www.caaasa.org for conference agenda and online registration information.
If you have any questions regarding this subject, please contact Gordon Jackson, Division Director, Coordinated Student Support and Adult Education Division, by phone at 916-319-0911 or by e-mail at gjackson@cde.ca.gov.
Sincerely,
Tom Torlakson
TT:gj
Last Reviewed: Monday, June 5, 2017
Recently Posted in Editorials & Letters