Enactment of Senate Bill 1290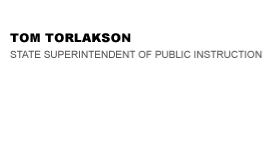 California Department of Education
Official Letter
California Department of Education
Official Letter
December 31, 2012
Dear County and District Superintendents and Charter School Administrators:
ENACTMENT OF SENATE BILL 1290
On September 26, 2012, the Governor signed Senate Bill (SB) 1290 (Chapter 576, Statutes of 2012) which affects charter schools and charter school authorizers. SB 1290 (http://www.leginfo.ca.gov/pub/11-12/bill/sen/sb_1251-1300/sb_1290_bill_20120926_chaptered.pdf) amends Sections 47605, 47605.6, and 47607 of the California Education Code.
The purpose of this letter is to provide you with notification of this legislation, which becomes effective on January 1, 2013.
If you have any questions regarding this subject, please contact the Charter Schools Division, by phone at 916-322-6029 or by e-mail at CHARTERS@cde.ca.gov.
Sincerely,
/s/
Deborah V.H. Sigman, Deputy Superintendent of Public Instruction, District, School and Innovation Branch [Note: the name of this branch has been changed to the Performance, Planning and Technology Branch and Keric Ashley is the current Deputy Superintendent.]
DS:cc
Last Reviewed: Wednesday, September 12, 2018
Recently Posted in Editorials & Letters