National African American History Month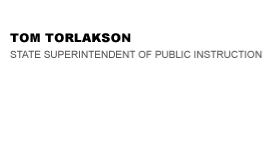 California Department of Education
Official Letter
California Department of Education
Official Letter
January 7, 2013
Dear County and District Superintendents and Charter School Administrators:
NATIONAL AFRICAN AMERICAN HISTORY MONTH
President Obama has proclaimed February as National African American History Month. In doing so, he called upon public officials, educators, librarians, and all the people of the United States to observe this month with appropriate programs, ceremonies, and activities. To celebrate the contributions of African Americans to American history, I encourage you to take advantage of President Obama's proclamation and plan activities for your students and staff.
The national theme for Black History Month this year is At the Crossroads of Freedom and Equality: The Emancipation Proclamation and the March on Washington. January 1, 2013, was the 150-year anniversary of the Emancipation Proclamation. August 28, 2013, will be the fiftieth anniversary of the March on Washington. Both events were dramatic turning points in American history. Two Web sites provide a wealth of information for your teachers and students for planning celebrations of African American History Month. The National Archives Public Affairs staff developed the first, which is at http://www.archives.gov/press/press-releases/2012/nr12-103.html

. The second is from the Association for the Study of African American Life and History at http://www.asalh.net/

.
Celebrating African American history is celebrating American history. While slavery and inequality were gloomy chapters in American history, we can celebrate the victory of obtaining freedom and justice for all due to the sacrifices of many. Black History Month highlights the struggles and triumphs unique to our culture. It helps to form the foundation of our citizenry, which is strong in character and committed to equal opportunity.
The California Department of Education is planning various events throughout January and February. Our committee of volunteers has been hard at work to make this year's celebrations memorable. Activities range from showing films and performing live theater to panel presentations and celebrating with cultural foods. It is my hope that you will encourage similar creative celebrations at each of your school sites.
Sincerely,
Tom Torlakson
TT:al
2012-12769
Last Reviewed: Friday, August 4, 2017
Recently Posted in Editorials & Letters