Bureau of State Audits School Bullying Survey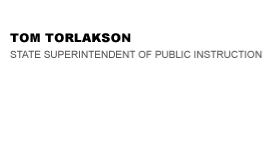 California Department of Education
Official Letter
California Department of Education
Official Letter
January 18, 2013
Dear County and District Superintendents and Charter School Administrators:
BUREAU OF STATE AUDITS SCHOOL BULLYING SURVEY
The Bureau of State Audits (BSA) is in the process of conducting a School Safety and Nondiscrimination Laws audit centering on school bullying. The audit scope and objectives include examining how the California Department of Education (CDE) supports and monitors the local educational agencies' (LEA) compliance with state education laws and regulations that prohibit discrimination, harassment, intimidation, and bullying.
The BSA will gather statewide data to determine how the LEAs address discrimination, harassment, and bullying. Further, they will be looking at best practices that have been identified by the CDE, the LEAs, or other entities.
In the next few weeks, the BSA is sending out a survey to all LEAs in California to assist with information gathering. I strongly encourage your cooperation with the BSA and hope that you will make time to respond to the survey.
The information obtained through this audit process will serve to strengthen our collective ability to serve the students in California.
If you have any questions regarding this subject, please contact Stephanie Papas, School Health Education Consultant, Coordinated School Health and Safety Office, by phone at 916-319-0914 or by e-mail at spapas@cde.ca.gov [Note: the preceding contact information is no longer valid. Please contact Nancy Zarenda by phone at 916-445-8441 or by e-mail at NZarenda@cde.ca.gov.].
Sincerely,
Tom Torlakson
TT:sp
Last Reviewed: Monday, June 5, 2017
Recently Posted in Editorials & Letters