Regional Meetings on New Indicators for API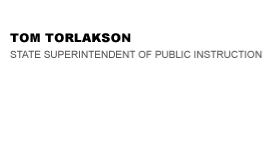 California Department of Education
Official Letter
California Department of Education
Official Letter
April 15, 2013
Dear County and District Superintendents and Charter School Administrators:
REGIONAL MEETINGS ON NEW INDICATORS FOR THE HIGH SCHOOL ACADEMIC PERFORMANCE INDEX
The California Department of Education (CDE) is pleased to announce regional meetings that the Analysis, Measurement, and Accountability Reporting Division, with assistance from San Joaquin County Office of Education, is hosting during the months of April and May 2013. The purpose of these meetings is to seek input from the public, stakeholders, and all interested parties regarding the upcoming changes to the high school Academic Performance Index (API).
In September 2012, the legislature and governor passed and signed Senate Bill 1458 which requires that by the 2015–16 API cycle, the state assessment results may only constitute 60 percent of a high school's API, and the remaining 40 percent must be from indicators other than state assessments, such as college and career and graduation data.
All Californians have multiple opportunities to provide their thoughts and suggestions for the incorporation of graduation data and the college and career indicator. The CDE will be obtaining the feedback through various venues. The regional meetings are one opportunity for the public to provide comments on adding new data to the high school API. Information gathered from the regional meetings will be used in the development of a survey which will be posted on the CDE Web site for interested stakeholders to complete. In addition, the CDE has been meeting with the Public Schools Accountability Act (PSAA) Advisory Committee on a regular basis to review options for incorporating new indicators. These meetings are open to the public and are broadcasted live. To access future PSAA meeting dates and archived Webcasts of past meetings, please visit the CDE PSAA Web page at http://www.cde.ca.gov/ta/ac/pa/index.asp. Furthermore, an e-mail account has been established to collect comments and suggestions on changes to the high school API. The e-mail address is api@cde.ca.gov.
To obtain informational updates that have been presented to the State Board of Education (SBE) regarding the implementation of new indicators, please visit the SBE Current and Past Agendas Web page at http://www.cde.ca.gov/be/ag/ag/, specifically the January and March 2013 meetings.
For information on the locations, dates, and times of the regional meetings, please visit the CDE API 2013 Regional Meetings Web page at http://www.cde.ca.gov/ta/ac/ap/apiregionalmtngs.asp [Note: the preceding Web page is no longer available.] Please note that registration is not required to attend any of these regional meetings.
If you have any questions regarding the regional meetings or changes to the high school API, please contact the Academic Accountability Unit by phone at 916-319-0863 or by e-mail at api@cde.ca.gov.
Sincerely,
Tom Torlakson
TT:js
2013-02911
Last Reviewed: Monday, June 27, 2016
Recently Posted in Editorials & Letters