Reducing School Truancy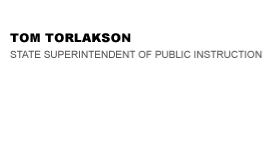 California Department of Education
Official Letter
California Department of Education
Official Letter
May 17, 2013

Dear County and District Superintendents:
WORKING TOGETHER TO REDUCE TRUANCY IN OUR SCHOOLS
Recently you received a letter from Attorney General Kamala Harris about California's alarming truancy problem and the importance of school districts and county offices doing their part to notify and meet with parents when their children are not attending school as required by state law. I am writing this letter to support the Attorney General's effort to encourage school districts and county offices to notify parents and make regular school attendance a high priority. Regular school attendance is not just about compliance with state laws. Absences represent lost learning opportunities. Establishing habits of good attendance, starting in the early grades, will help children do well in high school and in their future careers and education.
California law requires parent notification when a child is first classified as a truant, as well as a conscientious effort to hold a meeting with the parent and child before deeming the child a "habitual truant." Parents are important partners in the education of their children; we must work closely with parents, guardians, and caregivers to ensure regular school attendance for all children. Our challenge is to monitor how often each child misses school and determine the causes of the absences. When students are found to be chronically absent or truant, they must be linked to all appropriate school and community services.
I support the efforts of school districts to utilize the School Attendance Review Board (SARB) process and collaborate with community partners in law enforcement, mental health, public health, and youth services agencies. This collaboration is critical for SARB members from throughout the community to combine their expertise and resources to help families resolve attendance problems.
By working together with parents and the community, we can provide the early intervention and the intensive intervention needed to improve attendance and combat truancy across California.
Attorney General Kamala Harris is correct. Our safety and prosperity as a state depend on our diligent attention to this important issue.
If you have any questions regarding this subject, please contact David Kopperud, Education Programs Consultant, Educational Options, Student Support, and American Indian Education Office, by phone at 916-323-2183 or by e-mail at dkopperud@cde.ca.gov.
Sincerely,
Tom Torlakson
TT:dk
2013-0405
cc: Attorney General Kamala Harris
Last Reviewed: Wednesday, October 5, 2016
Recently Posted in Editorials & Letters