California STEM Confernece--Save the Date!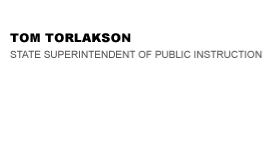 California Department of Education
Official Letter
California Department of Education
Official Letter
May 29, 2013
Dear County and District Superintendents and Charter School Administrators:
CALIFORNIA STEM CONFERENCE IN SACRAMENTO NOVEMBER 18–19, 2013
On November 18 and 19, educators, business leaders, students, and more will gather in Sacramento for one simple reason: they see the value of Science, Technology, Engineering, and Math (STEM) education not only for our young people but for our economy.
Our need for improved education in the STEM fields is fueled by two basic factors: a need for innovators to keep California in our rightful place on the cutting edge, and a need for a diverse STEM workforce to ensure that our students and our businesses are coming together in ways that are meaningful for both.
As you might imagine, at the California Department of Education, we are making STEM a key focus. Thankfully, we find ourselves at a crossroads for STEM education, both in California and nationally, that provides an unprecedented opportunity to place STEM learning at the top of our educational priorities in California.
I hope you will join us for the first annual California STEM Conference at the Sacramento Convention Center November 18–19, 2013. This conference will highlight how quality STEM programs align with Common Core State Standards and the proposed Next Generation Science Standards and provide strategies and resources for program implementation.
I look forward to sharing the challenges and opportunities we face and working together to forge the path ahead. To learn more about this conference, visit the CDE Foundation STEM Conference Web page at http://www.cdefoundation.org/stemconference/ [Note: The preceding link is no longer valid as the 2013 STEM conference has past. For information on upcoming STEM conferences, please visit the CDE STEM Web page at http://www.cde.ca.gov/pd/ca/sc/stemintrod.asp].
Sincerely,
Tom Torlakson
TT:la
Last Reviewed: Wednesday, August 17, 2016
Recently Posted in Editorials & Letters