Survey on New Indicators for the High School API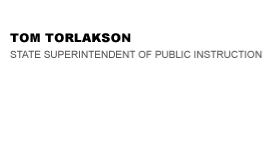 California Department of Education
Official Letter
California Department of Education
Official Letter
June 7, 2013

Dear County and District Superintendents and Charter School Administrators:
SURVEY ON NEW INDICATORS FOR THE HIGH SCHOOL ACADEMIC PERFORMANCE INDEX
The California Department of Education (CDE) is conducting an online survey to gather input from the public, stakeholders, and all interested parties regarding the upcoming changes to the high school Academic Performance Index (API). Although the CDE will notify a large number of stakeholder groups regarding the online survey, I encourage you and your staff to share your perspectives by participating in the survey.
In September 2012, the governor signed into law Senate Bill 1458, which requires that by the 2015–16 API reporting cycle, the state assessment results may not constitute more than 60 percent of a high school's API, and the remaining 40 percent must be from indicators other than state assessments, such as college and career and graduation data.
The survey focuses on five areas:
Data for the graduation indicator
Specific measures for the college and career indicator
Additional indicators to be considered for inclusion in the API
College and career school report (a graphical display of college and career measures)
Timeline for including new indicators in the API
Information from the survey will be shared for consideration with the Public Schools Accountability Act (PSAA) Advisory Committee before recommendations are made regarding the addition of new indicators in the API. The information will also be shared with the State Board of Education before any changes to the API are adopted. The survey is available on the CDE API Web page at http://www.cde.ca.gov/ta/ac/ap/. The survey is open through June 20, 2013, and will take approximately 20 minutes to complete.
If you have any questions regarding the survey or changes to the high school API, please contact the Academic Accountability Unit by phone at 916-319-0863 or by e-mail at api@cde.ca.gov.
Sincerely,
Tom Torlakson
TT:js
2013-04696
Last Reviewed: Thursday, November 17, 2016
Recently Posted in Editorials & Letters