County School Attendance Review Board Survey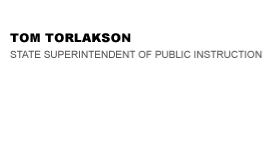 California Department of Education
Official Letter
California Department of Education
Official Letter
August 12, 2013
Dear County Superintendents:

COUNTY SURVEY REQUEST FOR THE STATE SCHOOL ATTENDANCE REVIEW BOARD
On May 28, 2013, state leaders convened the Interagency Forum on Chronic Absence to highlight ways in which state agencies could collaborate with county and district educational agencies to reduce chronic absence, truancy, and the number of dropouts.
One of the collaborative models we support at the state level is the School Attendance Review Board (SARB) process, which combines the expertise and resources of diverse community partners to support students with persistent school attendance or school behavior problems. The State SARB provides policy coordination and personnel training to assist county and local SARBs.
Many of you have developed unique programs with community partners, including representatives from law enforcement, mental health, public health, and youth services agencies to address student attendance issues. To better assist local SARBs throughout the state, we need updated information about SARBs or other attendance programs which may have developed in your county.
The link below provides a short survey to assist the State SARB in its efforts to help districts improve their attendance monitoring and interventions, and encourage collaboration between schools and local agencies that seek to reduce the dropout rate in California.
We want to thank you in advance for your assistance with this survey. Please forward this survey link to a staff member in your office who works in a program designed for high-risk youth, whether that program is a SARB or some other collaborative approach to helping families resolve school attendance or behavior problems.
Please complete the survey at http://surveys.cde.ca.gov/surveylogin.asp?k=137357714118 [Note: this survey is closed and the preceding link is no longer valid] and submit it by August 23, 2013, to help us gain a better understanding of the attendance improvement and dropout reduction programs in your county.
If you have any questions regarding this subject, please contact David Kopperud, Education Programs Consultant, Educational Options, Student Support, and American Indian Education Office, by phone at 916-323-1028 or by e-mail at dkopperud@cde.ca.gov. [Note: Kopperud is also the the chairperson for the State School Attendance Review Board.]
Sincerely,
Tom Torlakson
TT:dk
2013-05513
Last Reviewed: Wednesday, December 21, 2016
Recently Posted in Editorials & Letters