Kindergarten Readiness Assessment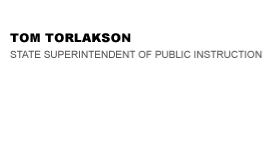 California Department of Education
Official Letter
California Department of Education
Official Letter
August 23, 2013
Dear County and District Superintendents and Charter School Administrators:
KINDERGARTEN READINESS ASSESSMENT ALIGNED TO COMMON CORE
The California Department of Education (CDE), in partnership with WestEd Center for Child and Family Studies and the University of California, Berkeley, Evaluation and Assessment Research (BEAR) Center, has developed a free assessment tool for transitional kindergarten (TK) and kindergarten (K) students. Districts can use this tool to provide useful information to teachers and administrators in order to better address students' learning and developmental needs. The Desired Results Developmental Profile—School Readiness (DRDP-SR©) is developmentally appropriate, aligned to the Common Core State Standards for K, and provides valuable information about students' developmental progress.
The DRDP-SR© and its accompanying online- and app-based reporting system, DRDPtech™, helps teachers in the classroom, can be embedded in their current practice, and would help plan for individual student needs. Utilization of the tool provides consistent assessment to all teachers looking at students' progress with a common framework, thereby helping both teachers in their classrooms and informing districts in resource allocation to ensure they are meeting the needs of their students.
Further, because the DRDP-SR© is aligned to the Common Core State Standards, it can provide essential information on how prepared students are at the earliest stages to master the new standards. The tool can help measure progress on the new standards in the first crucial year students are in the K–12 system. More information on the alignment of the DRDP-SR© with Common Core can be found on the Alignment with Standards DRDP-SR© Web page at http://www.drdpsr.org/align.html.
The DRDP-SR© tool will be fully available for the 2014–15 school year, has been used throughout California on a pilot basis, and is already in use in other states, including Illinois. Now is an important time for district administrators and teachers to engage in a conversation about how implementing the DRDP-SR© in their TK and K classrooms is complementary to their efforts to transitioning to the Common Core State Standards.
About the New School Readiness Assessment Tool for California
The DRDP-SR© was created in order to provide TK and K teachers with a valid and reliable measurement tool to assist them to observe, document, and reflect on the learning, development, and progress of their students.
The DRDP-SR© is part of a larger assessment system aligned with the CDE accountability system for elementary and secondary education. It is intended to improve the results achieved for students and families through the child development services provided by CDE. The desired results reflect the positive effects of the child development and K–3 systems on the development and functioning of students. It is culturally sensitive and linguistically responsive to the diverse populations of students served.
The DRDP-SR© was created with four primary purposes: (1) as a psychometric measurement of student development in key domains of school readiness (English Language Development, Self and Social Development, Self-regulation, Language and Literacy Development, and Mathematical Development); (2) to support the transition between preschool and TK and between TK and K; (3) as a research tool; and (4) as a professional development resource for teachers.
The DRDP-SR© is an observation tool; it is not a "test." Teachers observe students as they participate in routine classroom activities and complete the DRDP-SR© for each child within the first eight weeks of school. The assessment can be repeated again in the spring in order to gauge students' progress throughout the year and support their transition to the next grade level.
An accompanying online- and app-based reporting system, DRDPtech™, is now available for all school districts to enter student scores and produce reports at the student, classroom, grade, school, school district, and subgroup level.
Training and professional development resources are also available on the DRDP-SR© Web site at http://drdpsr.org/, a resource and information site for schools and teachers.
There is no charge to use the DRDP-SR© tool or the online training system. There are no costs to California school districts for the DRDPtech™ Cloud data storage. There is a nominal cost for non-public schools to support the hosting of the DRDPtech™ data.
The DRDP-SR© is a collaborative effort between the CDE, WestEd Center for Child and Family Studies, and the BEAR Center and is supported by funds from the Race to the Top—Early Learning Challenge Grant.
For more information regarding the DRDP-SR©, please contact Kathleen Halvorson, Consultant, Professional Learning Support Division, by phone at 916-323-4629 or by e-mail at KHalvorson@cde.ca.gov [Note: the previous contact information is no longer valid. The current contact is Serene Yee, Consultant, Early Education and Care Division. You may contact her by phone at 916-322-1048 or by e-mail at syee@cde.ca.gov.].
Sincerely,
Tom Torlakson
TT:kyt
2013-06453
Last Reviewed: Monday, December 30, 2019
Recently Posted in Letters