Directing Change Student Video Contest Letter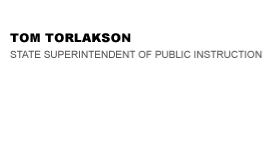 California Department of Education
Official Letter
California Department of Education
Official Letter
August 28, 2013
Dear County and District Superintendents and Charter School Administrators:
SUPPORTING THE DIRECTING CHANGE STUDENT VIDEO CONTEST
The California Department of Education is pleased to support the Directing Change Student Video Contest sponsored by the California Mental Health Services Authority (CalMHSA).
The contest is part of a collaborative statewide effort to prevent suicide, reduce stigma and discrimination related to mental illness, and promote the mental health and wellness of students. This statewide social marketing campaign invites high school students to create a 60-second public service announcement in one of two categories: suicide prevention or mental illness stigma reduction.
One winner will be selected in each of the 11 regions of the California County Superintendents Educational Services Association. Finalists will move on to a statewide finale and awards ceremony in Sacramento at the end of the school year.
For each student submission, schools will be entered into a drawing for a free suicide prevention program. Students should submit their work to an advisor from their school who can review the video for content by February 1, 2014. Cash prizes of $500 will be awarded to student teams creating the winning videos; an additional $500 will be awarded to the schools attended by the winning teams.
Many California students suffer in silence and become alienated when facing a mental illness. This contest represents a unique opportunity for students to become involved in raising awareness about student mental health issues and helping their peers be better informed about mental health and wellness, stigma and discrimination, and youth suicide.
I applaud the efforts of the CalMHSA for including students as critical stakeholders in the Directing Change campaign and for calling attention to the way lives are altered by mental illness and youth suicide. I encourage all school staff to promote this contest among their students, and I am hopeful that students will be inspired to join in the movement to raise awareness about mental health and youth suicide.
If you have any questions regarding this subject, please contact Monica Nepomuceno, Education Programs Consultant, Educational Options, Student Support, and American Indian Education Office, by phone at 916-323-2212 or by e-mail at mnepomuceno@cde.ca.gov.
Sincerely,
Tom Torlakson
TT:mn
2013-06925
Last Reviewed: Friday, November 18, 2016
Recently Posted in Editorials & Letters