Walk In Our Shoes School Performance Tour Letter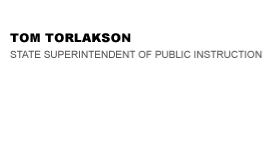 California Department of Education
Official Letter
California Department of Education
Official Letter
August 30, 2013
Dear County and District Superintendents and Charter School Administrators:
WALK IN OUR SHOES SCHOOL PERFORMANCE TOUR
The California Department of Education is pleased to support the Walk in Our Shoes school-based live performance tour. These free events are sponsored by the California Mental Health Services Authority (CalMHSA) as part of a collaborative statewide effort to reduce stigma and discrimination related to mental illness, and to promote the mental health and wellness of students in grades four through eight.
Walk in Our Shoes performances will be presented in each of the 11 service regions of the California County Superintendents Educational Services Association. The tour will begin on August 26, 2013, in Sacramento (Region 3), and will conclude in Los Angeles (Region 11) on October 26, 2013. Organizers plan to give 100 performances, offering as many as three per day at participating schools.
Sacramento's B Street Theatre is developing and producing the Walk in Our Shoes performances. The theatre group has been bringing live performances to schools since 1986, offering presentations focusing on academics, health, character education, and culture.
The school performance tour will raise awareness about student mental health issues and help students become better informed about mental health and wellness. These performances are part of an integrated campaign that will include television, radio, Internet advertising, and educational resource materials aimed at increasing knowledge and reducing stigma and discrimination. An interactive Web site can be accessed on the Walk in Our Shoes Web site at http://www.walkinourshoes.org. A Spanish language Web site link also will be available at http://www.ponteenmiszapatos.org beginning on August 26, 2013.
Many California students suffer silently and often become alienated when facing a mental health challenge of their own or in their family. Research shows that stigma associated with mental illness develops during the "tween" years of development or ages nine through thirteen. The goal of Walk in Our Shoes is to keep stigma from developing by filling gaps in knowledge about mental health and by debunking myths associated with people who experience mental health issues.
I am committed to preserving the health, safety, and well-being of our students, and believe this must be a top priority in our schools. I applaud the efforts of the Walk in Our Shoes campaign and CalMHSA for including students as critical stakeholders in building stigma-free communities for people dealing with mental health concerns.
By working together, we can increase awareness of the mental health issues our students face and reduce the stigma and discrimination associated with mental illness. I hope that students will be inspired to join California's movement to raise awareness about mental health and wellness.
For information regarding available performance dates in your area, please contact Kayla Hansen, Account Assistant, at Runyon Saltzman and Einhorn, Inc., by phone at 916-446-9900 or by e-mail at khansen@rs-e.com.
If you have any questions regarding this subject, please contact Monica Nepomuceno, Education Programs Consultant, Educational Options, Student Support, and American Indian Education Office, by phone at 916-323-2212 or by e-mail at mnepomuceno@cde.ca.gov.
Sincerely,
Tom Torlakson
TT:mn
2013-07278
Last Reviewed: Tuesday, November 22, 2016
Recently Posted in Editorials & Letters