2013-14 Specialized Secondary Programs Letter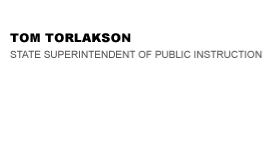 California Department of Education
Official Letter
California Department of Education
Official Letter
September 4, 2013
Dear County and District Superintendents and High School Principals:
2013–14 SPECIALIZED SECONDARY PROGRAMS GRANTS
The California Department of Education (CDE) is pleased to announce the availability of funds through the Specialized Secondary Programs (SSP). A total of $3,392,000 is available to fund approximately 66 planning grants for the 2013–14 fiscal year.
Application materials are available on the CDE Available Funding Web page at http://www.cde.ca.gov/fg/fo/af/. For background information about the SSP, please visit the CDE SSP Web page at http://www.cde.ca.gov/ci/gs/hs/sspgen.asp.
Please consider the following guidelines when responding to the Request for Application:
Applications must demonstrate substantial promise of providing high school students with a new, advanced program that is rich in standards-based curriculum content and offers varied, innovative instructional methodologies and/or organizational structures.
High schools that currently have a California Partnership Academy may apply for an SSP grant providing the focus of the SSP is clearly different from the partnership academy.
Charter schools that receive the categorical block grant are not eligible to apply because these schools already receive SSP funds through the categorical block grant.
SSP funding cannot be used to supplement an existing California Partnership Academy or an existing Linked Learning pathway.
If you have any questions regarding this Request for Application, please contact Tony Quirarte, Education Programs Consultant, High School Innovations and Initiatives Office, by phone at 916-319-0388 or by e-mail at tquirarte@cde.ca.gov.
Sincerely,
Tom Torlakson
TT:tq
2013-06647
Last Reviewed: Tuesday, November 22, 2016
Recently Posted in Editorials & Letters