Adult Education Consortium Program (AB 86)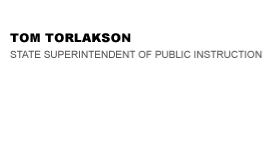 California Department of Education
Official Letter
California Department of Education
Official Letter
September 16, 2013
Dear County and District Superintendents, Charter School Administrators, and Community College Administrators:
ASSEMBLY BILL 86—ADULT EDUCATION CONSORTIUM PROGRAM
The 2013–14 State Budget appropriated $25 million to the California Community College Chancellors Office (CCCCO) to allocate funding for two-year planning and implementation grants. The funds will be provided to eligible consortia for the purpose of developing regional plans for adult education. Assembly Bill 86 (AB 86), authored by the Assembly Committee on Budgets (Chapter 48, Statutes of 2013), outlines expectations for consortium development as well as planning and implementation requirements to establish the Adult Education Consortium Program. The intent of AB 86 is to better position California—via these consortia—for incremental investments starting with the 2015–16 fiscal year to expand and improve the provision of adult education.
The CCCCO and the California Department of Education (CDE) are working in partnership to implement the requirements outlined in AB 86. The agencies have jointly established an AB 86 Cabinet of six members, three from each agency, to guide and oversee the activities of a Work Group that will develop a comprehensive Request for Application (RFA) to fund planning and implementation grants. The Work Group has six members, two representing adult education programs in school districts and two representing adult education programs in community colleges. Two staff members, one from the CCCCO and one from the CDE, are also in the Work Group. The Work Group will also consult with expert panels relevant to each issue. Additionally, various organizations will be asked to participate in a Stakeholder Sounding Board.
The Cabinet and Work Group will ensure a transparent process is used to listen to and inform the field throughout the development of the RFA. A Web site, http://ab86.cccco.edu/

, is being developed as a central point of information and will soon include frequently asked questions, related documents, meeting agendas and minutes, and a time line overview. Town hall meetings, informational webinars, field surveys, and a listserv will be among the venues whereby all stakeholders will have an opportunity to provide feedback and input to the process. The Work Group is developing a Survey of Interest for community colleges and adult schools that will be released this fall. The information gathered will inform the development of the RFA. The RFA is scheduled to be released near the beginning of the new calendar year.
According to AB 86, the consortia will use funding to develop regional plans for the education of adults in the following areas:
Elementary and basic skills;
Classes for immigrants (English as a Second Language, citizenship, and workforce preparation);
Programs for adults with disabilities;
Short term Career Technical Education (CTE) programs with high employment potential; and
Programs for apprentices.
AB 86 also specifies that consortia plans must include:
Evaluation of level and types and needs of adult education programs within the region and plans to address gaps.
Plans to integrate programs to create seamless transition for students into postsecondary education or the workforce.
Plans to employ approaches to accelerate a student's progress toward academic or career goal; for example, contextualized basic skills and CTE, and other joint programming strategies between adult education and CTE.
Plans to collaborate with partners on the provision of ongoing professional development for faculty and other staff.
Plans to leverage existing regional structures, including local workforce investment areas.
The CCCCO and CDE will provide progress reports to the Legislature and Governor in March of 2014 and again in March of 2015. If you would like to receive regular updates, please subscribe to the "More on AB 86" e-newsletters via the Web site. You may submit questions or provide input to the Cabinet and Work Group at ab86@cccco.edu.
Sincerely,
Brice W. Harris
Chancellor
California Community Colleges
Tom Torlakson
State Superintendent of Public Instruction
California Department of Education
BWH/TT:al
2013-07849

Last Reviewed: Friday, February 3, 2017
Recently Posted in Editorials & Letters