Administrative Review Letter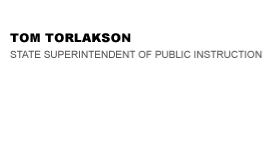 California Department of Education
Official Letter
California Department of Education
Official Letter
October 7, 2013
Dear County and District Superintendents, Charter School Administrators, School Business Officials, and Child Nutrition Directors:
ADMINISTRATIVE REVIEW: COLLABORATION WITH SCHOOL BUSINESS OFFICIALS ON RESOURCE MANAGEMENT
As part of the Healthy, Hunger-Free Kids Act of 2010, the U.S. Department of Agriculture (USDA) established a unified accountability system, the Administrative Review, designed to increase compliance by School Food Authorities (SFA) with the federal requirements in school nutrition programs (SNP) such as the National School Lunch Program, School Breakfast Program, Afterschool Meal Supplement, Seamless Summer Feeding Option, Special Milk Program, and Fresh Fruit and Vegetable Program.
My Nutrition Services Division team is in the initial stages of implementing the new Administrative Review process, which replaces the previous Coordinated Review Effort. Nutrition Services Division staff shared highlights about this new process with child nutrition directors through Webinars and at four California School Nutrition Association (CSNA) chapter meetings and will provide training at the upcoming CSNA Annual Conference in November.
The Administrative Review is comprehensive and covers various aspects of federal SNPs. The Resource Management section of the review specifically focuses on the overall financial health of an SFA's nonprofit school food service account. For this reason, I felt it was especially important to forward the attached letter, addressed to school business officials, regarding financial management of the SNPs as it relates to the Administrative Review.
I encourage all school business officials to collaborate with their child nutrition directors and nutrition program staff to prepare for upcoming reviews. Additional guidance on the new Administrative Review process can be found on the USDA Guidance and Resources Web page at http://www.fns.usda.gov/cnd/Guidance/adminreview.htm. [Note: the preceding Web page has been moved to http://www.fns.usda.gov/school-meals/guidance-and-resources.]

All SFAs determined to be out of compliance as a result of the Administrative Review process will be required to submit a corrective action plan.
If you have any questions regarding this subject, please contact David Jang, Manager, Program Integrity, Compliance, and Administration Section, by phone at 916-322-1558 [Edit: the new phone number is 916-327-3952] or by e-mail at djang@cde.ca.gov.
Sincerely,
Tom Torlakson
TT:ka
Attachment (PDF)

2013-08308
Last Reviewed: Wednesday, February 15, 2017
Recently Posted in Editorials & Letters