Historic Health Care Reform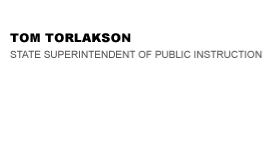 California Department of Education
Official Letter
California Department of Education
Official Letter
October 9, 2013
Dear County and District Superintendents and Charter School Administrators:
HISTORIC HEALTH CARE REFORM IS HERE
Covered California, the state's new health insurance marketplace, opened its doors for enrollment October 1, 2013. Starting now, most children and adults can sign up for affordable health coverage options at the Covered California Web site at https://www.coveredca.com/.
As you know, across California, schools are community centers and trusted sources of information–and that means that education leaders have an unparalleled opportunity to help connect students, parents, and the education workforce to affordable, comprehensive health care. I hope you will join The Children's Partnership and me in our ALL IN "health care for all families" outreach and enrollment campaign.
No one sees more clearly than you that healthy kids make good learners. When children have access to preventive screenings, immunizations, and regular check-ups, they are able to stay healthy. That means better attendance and better performance in the classroom. And with reliable, affordable coverage, children and adults are also able to get care when they get sick.
We want our staff members and families, child care centers, athletic and after school programs, and school nurses to be part of the ALL IN campaign. Working together, we can ensure everyone is informed about new health coverage opportunities, how to enroll, and where to go for more information and assistance.
The ALL IN campaign is making it easy for schools to help families. The enclosed materials provide schools a "game plan" for school action, along with information to share directly with families, including an easy-to-use wallet card with information on how to enroll. Additional materials, including a brief informational webinar, will be added to the ALL IN school outreach toolkit soon. All of these materials are downloadable from http://www.allinforhealth.org/.
I hope you will help your schools get the word out. By sharing this information at athletic events, back-to-school nights, morning drop-offs, parent-teacher conferences, and more, we can make a huge difference in the health and well-being of the children whose futures are entrusted to us.
For more information on ALL IN, please contact The Children's Partnership at (916) 844-2413, or go to the ALL IN Web site at http://www.allinforhealth.org/.
Sincerely,
Tom Torlakson
State Superintendent of Public Instruction
TT:la
Enclosure 1 [http://d3n8a8pro7vhmx.cloudfront.net/allincampaign/pages/17/attachments/original/1379968857/ALLIN_FactSheet_16a_F.pdf?1379968857]

(PDF)
Enclosure 2 [Note: Enclosure 2 is no longer available.]
Enclosure 3 [http://d3n8a8pro7vhmx.cloudfront.net/allincampaign/pages/17/attachments/original/1379701586/ALLIN_GamePlan_11.pdf?1379701586]

(PDF)
Enclosure 4 [http://d3n8a8pro7vhmx.cloudfront.net/allincampaign/pages/17/attachments/original/1379701590/ALLIN_WalletCard_15-1.pdf?1379701590]

(PDF)

Last Reviewed: Friday, February 17, 2017
Recently Posted in Editorials & Letters