Early Assessment Program Legislation Letter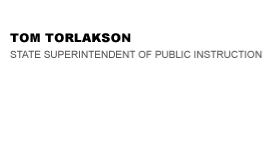 California Department of Education
Official Letter
California Department of Education
Official Letter
October 31, 2013
Dear Superintendents and Charter School Administrators:
Recently, the Governor signed landmark legislation regarding student assessment. Assembly Bill (AB) 484 establishes the California Measurement of Academic Performance and Progress (CalMAPP), which replaces the Standardized Testing and Reporting (STAR) Program. A key component of AB 484 addresses the Early Assessment Program (EAP). As you know, the EAP provides an early signal of students' readiness for college-level work in English and mathematics. If students are identified as "ready" on the EAP in grade eleven, they may enter directly into credit-bearing courses at the California State University (CSU) and more than 70 participating California Community Colleges. Students and their families save time and money by beginning college prepared to succeed.
We are writing today to urge you to ensure that every interested student in grade eleven who is eligible to participate in the EAP testing in spring 2014 is given the opportunity to participate. For the 2013–14 school year, the current augmented California Standards Tests (CST) for English language arts and mathematics will continue to be used for the EAP testing. While participation is voluntary for students, the cost of this testing will be fully supported by the California Department of Education and the CSU. As the December 1 deadline for districts to order test materials approaches, we want to underscore the importance of providing your students access to this highly valuable program and encourage you to plan for full participation.
As a reminder, AB 484 also requires that students in grade eleven participate in the Smarter Balanced Field Test during the 2013–14 school year. The field test will be administered between March 18 and June 6. While there will undoubtedly be challenges during this testing transition year, ensuring the success of both the EAP testing as well as the Field Test will be beneficial for teachers, students and parents.
Beginning in the 2014–15 school year, we anticipate that the grade eleven Smarter Balanced computer adaptive assessments for ELA and mathematics will replace the augmented CSTs that are used for the EAP. During this time of transition to the CalMAPP, it is important that we provide all eligible students the opportunity to participate in the EAP and encourage them to take advantage of it. Assessing college readiness is a cornerstone of our new assessment system and we want to make sure this is maintained during this transition period.
If you have questions regarding the EAP, please contact Carolina Cardenas, Director, Student Academic Support Office, CSU, by phone at 562-951-4724 or by e-mail at eapmail@calstate.edu, or Jeff Spano, State EAP Coordinator, CCC Chancellor's Office, by e-mail at jspano@cccco.edu. You may also contact Diane Hernandez, Director, Assessment Development and Administration Division, California Department of Education, by phone at 916-319-0803 or by e-mail at dhernand@cde.ca.gov.
Sincerely,
Tom Torlakson
State Superintendent of Public Instruction
California Department of Education
Timothy P. White
Chancellor
The California State University
Brice W. Harris
Chancellor
California Community Colleges
Last Reviewed: Thursday, March 23, 2017
Recently Posted in Editorials & Letters