Verification for Cause in the School Meals Program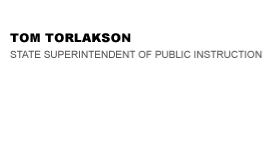 California Department of Education
Official Letter
California Department of Education
Official Letter
December 6, 2013
Dear County and District Superintendents, Charter School Administrators, and School Food Service Directors:
VERIFICATION FOR CAUSE IN THE SCHOOL MEALS PROGRAM
The U.S. Department of Agriculture (USDA) recently advised the California Department of Education (CDE) of some serious incidents that have occurred in parts of the United States. School district employees have allegedly misrepresented their incomes in order to illegally receive free or reduced-price (F/RP) school meals for their children.
In light of these incidents, I want to bring your attention to Management Bulletin (MB) USDA-SNP-15-2012, which was issued by the CDE Nutrition Services Division in June 2012. This MB addresses how districts can use "verification for cause" to review F/RP meal applications approved for school district employees. The complete MB is on the CDE Verification for Cause in the School Meals Program Web page at http://www.cde.ca.gov/ls/nu/sn/mbusdasnp152012.asp.
Local educational agencies (LEAs) have an obligation to verify all questionable applications; specifically, Title 7, Code of Federal Regulations, Section 245.6a(c)(7) requires that an LEA "must verify any questionable application for cause and should, on a case-by-case basis, verify any application for cause . . . when the LEA is aware of additional income of persons in the household."
Guidelines released by the USDA regarding verification for cause for school district employees and issued in the above MB include the following:
LEAs can use verification for cause to review approved applications for F/RP meals when known or available information indicates school district employees may have misrepresented their incomes on their application.
Verification for cause cannot automatically be used to verify the households of all school district employees whose children are certified for F/RP meals.
LEAs can identify children of school district employees and use LEA salary information available to them to identify questionable applications and then conduct verification for cause on those questionable applications.
The USDA recommends that LEAs consult with their legal counsel to establish the parameters of verification for cause for school district employees before verifying any of these applications.
More information about determining and verifying eligibility for F/RP meals is available in Part 8 of the USDA Eligibility Manual for School Meals (August 2013), which can be downloaded from the USDA Guidance and Resources Web page at http://www.fns.usda.gov/school-meals/guidance-and-resources.
I want to thank each of you for all that you do on a daily basis to ensure children in the state of California are served healthy meals while maintaining the integrity of the National School Lunch and Breakfast Programs application process. The meals that you serve help the children in our state receive the food they need to succeed in the classroom.
If you have any questions regarding this subject, please contact your School Nutrition Program (SNP) County Specialist. Staff with access to the Child Nutrition Information and Payment System (CNIPS) can download the SNP County Specialist list titled "Caseload SNP" in the CNIPS Download Forms section You may also contact the SNP Office by phone at 800-952-5609, 916-322-3005, or 916-322-1450.
Sincerely,
Tom Torlakson
TT:sf
2013-09632
Last Reviewed: Thursday, February 9, 2017
Recently Posted in Editorials & Letters