Continuation of Adult Education Services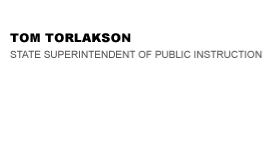 California Department of Education
Official Letter
California Department of Education
Official Letter
December 17, 2013
Dear County and District Superintendents and Charter School Administrators:
CONTINUATION OF ADULT EDUCATION SERVICES
I am writing you today to encourage you to continue the services of the Adult Education Program. The importance of adult education to Californians seeking basic literacy skills, a high school diploma, a California High School Equivalency Certificate, or obtaining training for workplace readiness cannot be overstated. Adult education continues to serve as the catalyst to propel a vital sector of our population towards economic independence.
The California State Legislature has acknowledged the importance of adult education services with the enactment of Senate Bill (SB) 91. The bill specifically directs school districts to maintain their level of funding for programs offered to adults:
For the 2013–14 and 2014–15 fiscal years only, of the funds a school district receives for purposes of regional occupational centers or programs, or adult education, the school district shall expend no less than the amount of funds the school district expended for purposes of regional occupational centers, or adult education, respectively, in the 2012–13 fiscal year.
Furthermore, SB 91 directed the California Department of Education and the California Community Colleges Chancellor's Office to jointly develop regional consortia "to better serve the educational needs of adults." Each consortium must include at least one community college district and at least one school district within the boundaries of the community college district.
Through SB 91, the Legislature addresses the need to ensure adult education remains a vital delivery system for adult learners:
"It is the intent of the Legislature to provide additional funding in the 2015–16 fiscal year to the regional consortia to expand and improve the provision of adult education."
I recommend that superintendents and district boards of education fully support the intent of this legislation with a continued maintenance of effort for adult education at the levels outlined in the legislation. This opportunity for future funding would support ongoing sustainability and growth of services.
We hope you will carefully evaluate your investment in the adults in your communities and maintain a commitment to them.
If you have any questions regarding this subject, please contact Carolyn Zachry, Administrator, Adult Education Office, by phone at 916- 322-2175 or by e-mail at czachry@cde.ca.gov.
Sincerely,
Tom Torlakson
TT:gj
Last Reviewed: Wednesday, April 1, 2020
Recently Posted in Letters
Celebrating our School Lunch Heroes (added 23-Apr-2021)
Letter to County and District Superintendents, Charter School Administrators, and School Principals regarding School Lunch Hero Day, May 7, 2021.