Available Training from California Highway Patrol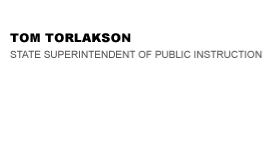 California Department of Education
Official Letter
California Department of Education
Official Letter
August 26, 2013
Dear County and District Superintendents and Charter School Administrators:
AVAILABLE TRAINING FROM CALIFORNIA HIGHWAY PATROL
In an effort to prevent drug abuse early on in a student's life, the California Highway Patrol (CHP) Academy's Impaired Driving Unit provides statewide free advanced training for educational professionals. The Drug Impairment Training for Educational Professionals (DITEP), is funded through a grant provided by the California Office of Traffic Safety, and is fully supported by the International Association of Chiefs of Police. The training was developed to help educational professionals prevent early drug abuse in our schools.
The training curriculum is derived from the Drug Evaluation Classification Program, which is used internationally for the detection of impaired individuals. The methods applied in this training are based on extensive scientific and medical research validated through laboratory studies conducted at the Johns Hopkins University, and in the field by the Southern California Research Institute.
The CHP offers a modified curriculum of 8-hour day trainings and optional additional 8-hour day for more extensive training. The program has been successfully utilized in a number of schools and districts throughout California, and I would encourage others to consider this program as well.
To obtain further information regarding DITEP training, please contact CHP Impaired Driving Unit at 916-376-3256, or by e-mail at dre@chp.ca.gov.
Sincerely,
Tom Torlakson
TT:mz
Last Reviewed: Wednesday, December 21, 2016
Recently Posted in Editorials & Letters