We Day and We Act California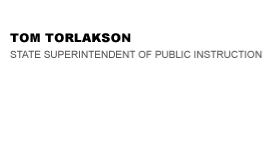 California Department of Education
Official Letter
California Department of Education
Official Letter
January 30, 2014
Dear County and District Superintendents and Charter School Administrators:

We are excited to support We Day and We Act California in its inaugural year. We Day is Free The Children's annual free of cost, cause agnostic youth empowerment event that brings together 16,000 youth and supporters to celebrate, inspire, and honor their commitment to service learning and civic engagement.

"To do what's best for California children" is the underlying principle uniting We Day and our schools. As adults, educators, administrators, and parents we are charged with the goal to ensure our children reach their highest potential by providing them with the tools and opportunities to grow and be strong, successful, and responsible citizens. We Day provides our schools and students with free resources, tools, and mentorship to enhance or kick-start their service learning and civic engagement initiatives.

We believe in the power of service learning and civic engagement to create positive change, enhance 21st century learning skills, and increase academic engagement. We are excited to support We Day and We Act as we feel the year-long program and annual celebration will provide our schools, educators, and youth with the avenues to strengthen their involvement in each of these areas.

In support of We Day and We Act California, we request you to share this opportunity with your school districts and administrators. Furthermore, we invite you to attend We Day California on March 26, 2014, at the Oracle Arena in Oakland, California.
We look forward to seeing you at We Day and working with Free The Children as we cultivate new opportunities for academic success and civic engagement across California.
Sincerely,
Gavin Newsom
Lieutenant Governor
Tom Torlakson
State Superintendent of Public Instruction
Last Reviewed: Thursday, February 9, 2017
Recently Posted in Editorials & Letters