Regional Hearings of the California Task Force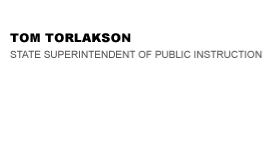 California Department of Education
Official Letter
California Department of Education
Official Letter
January 31, 2014
Dear County and District Superintendents and Charter School Administrators:
We are pleased to invite you to provide feedback on draft recommendations for strengthening civic learning in California by attending a Regional Meeting of the California Task Force on K–12 Civic Learning and/or by submitting your feedback on-line at http://www.myboe.org/go/group/namame/CivicLearningTaskforce.
As United States Supreme Court Justice Sandra Day O'Connor has noted, we have "a civic education crisis," where young people are not being prepared for their roles and responsibilities in our democracy. We have therefore teamed together to establish this task force to bring definition to the skills, knowledge, and values that our students need to be informed and engaged citizens, community members, and workers, and to make recommendations for how we can achieve these outcomes for all California students. Members of the task force represent a wide range of civic leaders from business, labor, community, education, parent, and government organizations, and will utilize your feedback to create a blueprint for K–12 civic learning in California.
We value and encourage your input as educators and community members, so that together we can bring California to the forefront of preparing students for college, career, and civic life in the 21st century. To register for a regional meeting, please see the schedule on the following page. For more information about the Task Force, and to read the draft recommendations, please visit: http://www.myboe.org/go/group/namame/CivicLearningTaskforce.
Sincerely,
Tani G. Cantil-Sakauye
Chief Justice of California and Chair of the Judicial Council
Tom Torlakson
State Superintendent of Public Instruction
Enclosure
(Note: the enclosure mailed with the original letter included the regional meeting schedule and registration information. The regional meeting schedule and registration information are available on the California Task Force on K–12 Civic Learning Web page at http://www.myboe.org/go/group/namame/CivicLearningTaskforce.)
Last Reviewed: Tuesday, July 25, 2017
Recently Posted in Editorials & Letters