Student Mental Health Needs in Safety Planning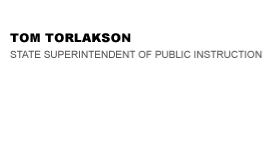 California Department of Education
Official Letter
California Department of Education
Official Letter
February 12, 2014
Dear County and District Superintendents and Charter School Administrators:
RESPONDING TO STUDENT MENTAL HEALTH NEEDS IN SCHOOL SAFETY PLANNING
Last year I asked you to join me in offering heartfelt sympathy to our colleagues across the nation whose schools have been struck by violence, and I offered resources to help you update or enhance your school safety plans. The California Department of Education (CDE) remains committed to providing training and resources to assist you in the effort to create and maintain safe, secure, and peaceful school campuses throughout the state.
Safe School Planning and Mental Health Partnerships
This year, as you review and update your plans, I am asking you to consider comprehensive partnerships at both the school and district level to support student mental health needs and ensure that all students receive the care they need.
Working together as teams, school safety planning committees or school site councils can effectively establish and maintain collaboration between county mental health programs and county mental health providers, which allows schools to refer children demonstrating behaviors that indicate likely mental health issues.
I encourage schools and districts to build collaborative partnerships with families and communities to address the mental health needs of students as a strategy in school safety planning.
An example of local collaboration can be found in several of our model school attendance review board (SARB) programs in which a representative of school, county, or community mental health personnel works with the other SARB members to link children and families to the behavioral health services they need.
Additions to Safe Schools Planning Resources
This year, I have augmented resources on the CDE Safe Schools Planning Web page. The School Safety Plan Self-Monitoring Tool at http://www.cde.ca.gov/ls/ss/vp/documents/compschsafetyplan.doc is designed to assist a school site in creating a comprehensive, compliant school safety plan. The CDE School Safety Elements and Resources Web page at http://www.cde.ca.gov/ls/ss/vp/elementsresources.asp will assist schools that are updating their plans to implement prevention strategies or respond to suicidal, homicidal, or other emergency situations which may involve behavioral health.
I thank you for the hard work you continue to do to ensure that California's students are safe and receive the education and services they need.
If you have any questions regarding the additions to the Safe Schools Planning Web pages, please contact Stephanie Papas by e-mail at spapas@cde.ca.gov [Note: the preceding contact information is no longer valid. Please contact Nancy Zarenda, School Health Education Consultant, School Health Office, by phone at 916-445-8441 or by e-mail at nzarenda@cde.ca.gov]; or David Kopperud, Education Programs Consultant, Educational Options Office, by phone at 916-323-1028 or by e-mail at dkopperud@cde.ca.gov.
Sincerely,
Tom Torlakson
TT:gj
2014-00868
Last Reviewed: Tuesday, July 13, 2021
Recently Posted in Letters