Improving Access to Summer Meals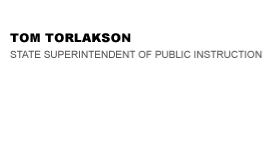 California Department of Education
Official Letter
California Department of Education
Official Letter
February 19, 2014
Dear Community Leaders:
IMPROVING ACCESS TO SUMMER MEALS
For many of California's low-income children, the stability and nutrition offered through school-sponsored food programs ends when school lets out for summer recess. The lack of nutritious meals during those summer months can contribute to illness and other health issues such as obesity. Excess weight gain and obesity in children typically occurs when children consume empty calories and do not get sufficient physical activity. The community plays an important role in reducing and eliminating food insecurity, and in helping to improve the nutritional status of low-income children living in California. In order for children to receive healthy meals during the summer recess, public and private nonprofit agencies are asked to assist in providing free meals and snacks.
How Can Your Organization Help?
The Summer Food Service Program (SFSP) is an excellent way to ensure that access to nutritious meals continues for our most needy children.
The SFSP allows agencies to serve meals to children in geographic areas where at least 50 percent of students are eligible to receive free or reduced-price school meals. The program reimburses agencies that serve nutritious meals to children eighteen and younger when schools in a community are on vacation for at least 15 continuous school days or when year-round schools in the community are off-track. The program benefits all children in accordance with federal law and U.S. Department of Agriculture (USDA) policy, and prohibits discrimination based on race, color, national origin, sex, age, or disability.
Eligible sponsors or sites may include schools, camps, Indian tribal governments, private nonprofit agencies, and any municipal, state, county, or local government offices. Sponsors prepare meals or obtain meals from another SFSP sponsor, public or commercial food vendor, or a school food service department. All meals must meet the USDA minimum meal patterns. Agencies interested in becoming SFSP sponsors must have their applications approved and attend mandatory training provided by the California Department of Education (CDE). These training sessions are available through April each year.
To learn how to become an SFSP sponsor, access the online application, or locate training information, please visit the CDE SFSP Information Web page at http://www.cde.ca.gov/ls/nu/sf/sfspinfo.asp.
To find meal sites or locate a sponsor, you can visit our interactive map of California SFSP sites on the CDE Summer Meal Service Sites Web page at http://www.cde.ca.gov/ds/sh/sn/summersites.asp.
A Summer Food Sponsor brochure with more information can be downloaded from the CDE SFSP Guidance, Manuals, and Resources Web page at http://www.cde.ca.gov/ls/nu/sf/mgmb.asp#resources [Note: the preceding link is no longer valid. Please visit the CDE SFSP Information Web page at http://www.cde.ca.gov/ls/nu/sf/sfspinfo.asp].
Still Not Sure if the Summer Food Service Program is Right for You?
If you have any questions regarding the SFSP, or are interested in becoming a summer food sponsor, you can contact any of the SFSP specialists below for assistance. [Note: Barbara Barlow has replaced Augie Aguilar as one of the Summer Food Specialists.]
| Summer Food Specialist | Phone Number | Toll-Free Phone Number | E-mail |
| --- | --- | --- | --- |
| Melissa Garza | 916-322-5885 | 800-952-5609 | |
| Dennis Arena | 916-324-9073 | 800-952-5609 | |
| Augie Aguilar | 916-327-5865 | 800-952-5609 | auaguilar@cde.ca.gov |
| Barbara Barlow | 916-327-6071 | 800-952-5609 | |
| Vincent Keene | 916-322-8319 | 800-952-5609 | |
[Note: the third contact person from the preceding table, who is Augie Aguilar, is no longer a program contact.]
If your organization is not available to help this year, please share this information with partners in your community. For additional information, success stories, and tools for running a successful summer meal program, please visit the California Summer Meal Program Coalition Web site at http://www.summermealcoalition.org.
Thank you in advance for considering what you can do to increase the number of children in California receiving healthy, nutritious meals during the summer months.
Sincerely,
Tom Torlakson
TT:vk
2014-01210
Last Reviewed: Tuesday, February 28, 2017
Recently Posted in Editorials & Letters