ALL IN for Health Campaign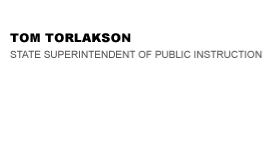 California Department of Education
Official Letter
California Department of Education
Official Letter
March 10, 2014
Dear County and District Superintendents and Charter School Administrators:
ALL IN FOR HEALTH CAMPAIGN
As we approach the end of the first open enrollment period for the Affordable Care Act, I appreciate the work you have done to connect children, families, and others to health coverage. I urge you to join me as we make the final push to March 31, the end of the open enrollment period, and get as many families enrolled in health coverage as possible. Our work with the Children's Partnership's ALL IN for Health Campaign was a real contributor to getting more than 1.6 million Californians to enroll for either Covered California health insurance plans (please see the Covered California Web page at http://news.coveredca.com/2014/02/strong-enrollment-numbers-released-by.html#more) or Medi-Cal. Many of these are students, parents, and employees connected to our schools.
As education leaders, we have an important role to play in keeping children, families, and school employees healthy. We all know that healthy kids are good learners and that teachers can't teach to an empty classroom. Regular checkups, dental care, eyeglasses, and other preventive care measures make a difference.
The ALL IN for Health Campaign makes it easy for schools, early learning programs, and after school sites to help families. Please see the ALL IN Healthcare for all Families Web page at http://www.allinforhealth.org/ for more information. Here are two things you can do between now and the end of March:
Provide information to families and individuals about health coverage options. You can download the ALL IN Toolkit at http://www.allinforhealth.org/toolkit, and you will find fact sheets for the education community and families, wallet cards, webinar presentations, and tip sheets. You can also post these materials on your own Web site.
Please consider hosting an enrollment event at school where families can get information and assistance as they enroll in health coverage. ALL IN can help with these activities. Contact the campaign by phone at 916-844-2413 or by e-mail at allinforhealth@childrenspartnership.org.
I hope you will help our schools get the word out and connect families to health coverage. Together, we can make a difference in the health and well-being of the children we see every day.
Sincerely,
Tom Torlakson
TT:ccc
Last Reviewed: Monday, March 6, 2017
Recently Posted in Editorials & Letters