Policy Prohibiting Electronic Nicotine Systems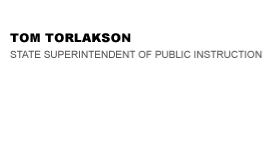 California Department of Education
Official Letter
California Department of Education
Official Letter
March 19, 2014
Dear County and District Superintendents and Charter School Administrators:
ADOPTING POLICY PROHIBITING ELECTRONIC NICOTINE DELIVERY SYSTEMS
I am writing you today to urge you to adopt a policy that prohibits the use of electronic nicotine delivery systems (ENDS) such as e-cigarettes, e-hookahs, and other vapor-emitting devices. It is imperative that school boards take action now to protect youth from becoming addicted to nicotine and being placed at greater risk for using tobacco.
California is witnessing an alarming rise in the use of ENDS among students. California law prohibits the sales of e-cigarettes to minors (Health and Safety Code Section 119405). However, ENDS are sold on the Internet and sales prohibitions are not enough to counteract their easy availability. E-cigarettes are being marketed through youth-dominated channels such as online social media and social networking sites as well as on television and radio. The liquids that produce the vapor come in a wide range of sweet flavors and sugary names. Manufacturers use flavors like chocolate, strawberry, watermelon, and bubblegum to make these products appealing to children and teenagers. Youth are taken in by false notions of the "safe" nature of e-cigarettes because of product names such as "Cherry Crush" or "Snicker Doodle."
I also worry that e-cigarettes could be a gateway to traditional cigarettes. According to the Centers for Disease Control and Prevention (CDC), the percentage of middle school and high school students who have used e-cigarettes more than doubled from 2011 to 2012, from 4.7 percent to 10 percent. The CDC study also revealed that 76.3 percent of students using e-cigarettes in the last 30 days had also smoked cigarettes. School officials from across California are reporting a surge in the number of students found using ENDS on campus. This is a very troubling trend.
I would add that all ENDS are rightfully considered drug paraphernalia as referenced in the California Education Code sections 48900–48926. Nicotine is a dangerous drug. It has been reported that people also use these devices to vaporize other drugs such as marijuana, cocaine, and heroin. School officials will not be able to determine by sight if an ENDS device is being used for nicotine consumption or for other drug use.
The legislatively mandated Tobacco Education and Research Oversight Committee (TEROC), which monitors the Tobacco-Use Prevention Education (TUPE) Program, has advised that all local educational agencies take action to protect our youth from these problems. TEROC's stated position is that schools should impose the same prohibition on ENDS as are currently placed on the use of tobacco. I endorse the actions recommended by TEROC.

This adopted policy also would prohibit the use of ENDS (with or without nicotine content) on district-owned or leased property and in district vehicles at all times. This prohibition must apply to all students, staff, visitors, and civic use permit holders.
Sample policy language is available from the California School Boards Association (CSBA) to assist schools in developing regulations to enforce board-adopted tobacco-free policies. The CSBA sample policy includes optional language consistent with the recommendations in this letter. More information can be found on the CSBA Governance and Policy Resources Web page at http://www.csba.org/GovernanceAndPolicyResources/DistrictPolicyServices/PolicyServicePrograms [Note: the preceding link is no longer valid. Please go to the CSBA Web page at https://www.csba.org/GovernanceAndPolicyResources/DistrictPolicyServices/PolicyServicePrograms].
If you have any questions regarding ENDS, please contact Tom Herman, Education Administrator, School Health Office, by phone at 916-319-0725 or by e-mail at therman@cde.ca.gov.
Sincerely,
Tom Torlakson
TT:gj
2014-01874
Last Reviewed: Wednesday, March 25, 2020
Recently Posted in Letters