The Community Eligibility Provision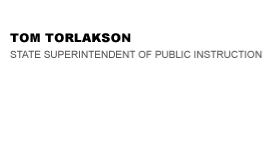 California Department of Education
Official Letter
California Department of Education
Official Letter
May 12, 2014
Dear County and District Superintendents and Charter School Administrators:
THE COMMUNITY ELIGIBILITY PROVISION
As School Year (SY) 2013–14 closes and preparation for SY 2014–15 begins, I want to thank you and your teams for their hard work and commitment to providing a healthy and safe environment for academic learning. This includes ensuring that schools offer more nutritious meals and snacks. A critical step toward increasing access to these meals and snacks for California's most vulnerable populations is implementing the Community Eligibility Provision (CEP). Starting in SY 2014–15 (July 1, 2014), the U.S. Department of Agriculture is making this provision available to schools nationwide.
The CEP enables low-income area schools to increase their access to the National School Lunch Program (NSLP) and School Breakfast Program (SBP) as a community, as opposed to using individual income data, while greatly reducing the administrative burden of NSLP and SBP participation (i.e., processing annual applications and conducting verification). Schools may apply for the CEP if at least 40 percent of their students are automatically eligible for free meals. All students who are directly certified for free meals on the basis of their receipt of CalFresh or California Work Opportunity and Responsibility to Kids benefits are included in this percentage. In addition, students who are certified by district coordinators as homeless, migrant, runaway, foster, or Head Start eligible are also included in the qualifying percentage. To implement the CEP for SY 2014–15, the California Department of Education (CDE) must receive applications no later than June 30, 2014.
Earlier this year, U.S. Secretary of Agriculture Thomas Vilsack and U.S. Secretary of Education Arne Duncan jointly signed the attached letter encouraging local educational agencies (LEA) to review and consider supporting the implementation of the CEP. They reinforced that the provision is mutually beneficial to LEAs and families: more students receive nutritious meals and snacks, and go to classrooms ready to learn; and LEAs experience reduced administrative costs in their implementation of the NSLP and SBP. This includes eliminating the need for schools to collect meal payments from students or to follow-up on unpaid meal charges.
Please note that schools approved to implement the CEP, like schools that participate in Provisions 2 and 3, must collect household income data for students annually for the Local Control Funding Formula (LCFF). Sample alternative household income forms are available on the CDE LCFF Web page at http://www.cde.ca.gov/fg/aa/lc/lcfffaq.asp#PROV2and3, or your district/school may develop their own forms using the guidance my LCFF team has provided. Remember that there cannot be any reference to the NSLP or SBP on an alternate form and the collection and/or validation of LCFF data cannot be paid for with school food service cafeteria funds. This approach will ensure the neediest students benefit from seamless implementation of both LCFF and the school nutrition programs through the CEP.
I urge you to adopt the CEP in SY 2014–15 if your schools qualify. The CEP will have a positive impact on your schools and families, thereby creating healthier communities. Please take a moment to review the attached letter from Secretary Vilsack and Secretary Duncan for further information regarding the CEP.
For more information regarding this subject, please visit the CDE CEP Web page at http://www.cde.ca.gov/ls/nu/sn/cep.asp. You can also contact Chelsey Cooper by phone at 916-324-8794 or by e-mail at ccooper@cde.ca.gov. Also, you can contact Jennifer Howerter by phone at 916-327-6158 or by e-mail at jhowerter@cde.ca.gov [Note: the preceding contact information is no longer valid]. Sharon Freschi, Associate Governmental Program Analyst, by phone at 916-323-2485 or by e-mail at sfreschi@cde.ca.gov. [Note: the preceding contact information is no longer valid.]
Sincerely,
Tom Torlakson
TT:kc
Attachment [http://www.cde.ca.gov/nr/el/le/yr14ltr0512att.asp]
2014-04286
Last Reviewed: Friday, June 16, 2017
Recently Posted in Editorials & Letters