Access to School Meals for Foster Children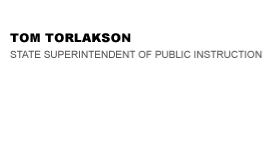 California Department of Education
Official Letter
California Department of Education
Official Letter
January 16, 2015
Dear District and County Superintendents, Charter School Administrators, and Food Service Directors:
U.S. DEPARTMENT OF AGRICULTURE LETTER REGARDING INCREASING ACCESS TO SCHOOL MEALS FOR FOSTER CHILDREN
On December 8, 2014, the U.S. Departments of Agriculture (USDA), Education, and Health and Human Services issued the attached letter, which outlines strategies to increase access to school meals for children and youth in foster care, to Chief State School Officers.
Children in foster care experience low food security and among the most vulnerable groups of students in schools. The Healthy, Hunger-Free Kids Act (HHFKA) of 2010 was specifically designed to improve access to school meals for foster children. The HHFKA extended categorical eligibility to foster children, thereby authorizing local educational agencies (LEAs) to directly certify them as qualified for free school meals. Furthermore, foster children are identified as one of three subgroups of at-risk students under the Local Control Funding Formula (LCFF) calculation. The LCFF, enacted as part of the 2013–14 State Budget, replaces revenue limits and most categorical programs with uniform base rates for all pupils and provides significantly more funding based on an unduplicated count of students in each of those groups, including foster youth. Therefore, it becomes even more important for school districts to correctly identify their foster youth and receive additional funds to improve their educational outcomes.
One of the most effective strategies to maximize categorical eligibility for foster children mentioned in the attached letter has already been implemented by the California Department of Education (CDE). In collaboration with the California Department of Social Services, the CDE has established a state-level process for public LEAs to directly certify foster children through the California Longitudinal Pupil Achievement Data System (CALPADS). CALPADS Update FLASH #95 provides an overview of foster functionality in CALPADS and can be accessed from the CDE CALPADS Communications Web page at http://www.cde.ca.gov/ds/sp/cl/communications.asp.
Additionally, because foster children are more transient than other student populations, a transferring foster student's former LEA should immediately forward their certification status to the new LEA, and the new LEA should readily accept a former school's free meal eligibility determination to avoid any lapse in meal service.
The Community Eligibility Provision (CEP) is another strategy to increase access to school meals for students in foster care. Due to stigma associated with receiving free meals, foster students may not want to identify themselves. Through CEP, access to free school meals for all students has the potential to reach more eligible children who may otherwise fail to receive meal benefits. You can find more information on the CDE CEP Web page at http://www.cde.ca.gov/ls/nu/sn/cep.asp.
To ensure that foster children have easy access to free school meals, LEAs should complement efforts to maximize categorical eligibility for foster children by collaborating with local child welfare agencies to reach and educate foster families. The USDA has drafted a sample letter for schools to use when notifying foster parents about meal benefits for which their family may be eligible. A copy of this letter and template are located on the USDA Foster Care Letter Web page at http://www.fns.usda.gov/foster-care-letter

.
The first step in improving foster children's access to nutritious meals and their academic preparedness is accurately identifying these vulnerable students. Once identified, foster youth must be supported through the LCFF process, maximizing categorical eligibility, supporting the CEP, and increasing outreach activities to educate foster families. It is a shared responsibility to help foster youth succeed in our schools and our communities.
If you have any questions regarding this subject, please contact the CDE Direct Certification team by e-mail at DirectCertification@cde.ca.gov.
Sincerely,
Tom Torlakson
TT:nr
Attachment [http://www.fns.usda.gov/sites/default/files/cn/foster-care-letter.pdf]

(PDF)
2015-00064
Last Reviewed: Monday, May 11, 2020
Recently Posted in Editorials & Letters