California High School Exit Examination Suspension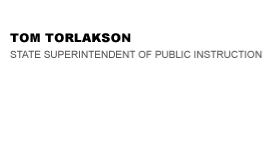 California Department of Education
Official Letter
California Department of Education
Official Letter
August 28, 2015
Dear County and District Superintendents, Charter School Administrators, and CAHSEE Coordinators:
SUSPENSION OF THE CALIFORNIA HIGH SCHOOL EXIT EXAMINATION DIPLOMA REQUIREMENT
FOR ELIGIBLE SENIORS IN THE CLASS OF 2015
Senate Bill 725 (Hancock) was signed by the Governor and chaptered into law on August 26, 2015. This law suspends passage of the California High School Exit Examination (CAHSEE) as a condition for receiving a diploma of graduation or a condition of graduation from high school for a student who has met all other high school graduation requirements in school year 2014–15. Local educational agencies may immediately begin issuing diplomas to eligible students.
The California Department of Education sponsored legislation in February 2015, SB 172 (Liu), which proposes suspending the CAHSEE requirement for 2015–16, 2016–17, and 2017–18; it is currently under consideration by the Legislature. SB 172 also provides California the opportunity to develop and examine recommendations for approaches to productive graduation policies that keep California moving toward higher standards for college and career readiness and higher graduation rates. We will update you on the status of SB 172 as action is taken. The outcome of all legislation will be known no later than October 11, 2015.
We will also keep you updated as California continues to move to new assessment and accountability systems that emphasize local control, continuous improvement, and preparing our students to be successful in college and careers.
If you have any questions regarding this information, please contact the High School Equivalency and Outreach Office by phone at 916-319-0350 or by e-mail at HSEOffice@cde.ca.gov.
Sincerely,
Tom Torlakson
TT:gp
Last Reviewed: Tuesday, May 12, 2020
Recently Posted in Letters