Designated and Integrated ELD SSPI Letter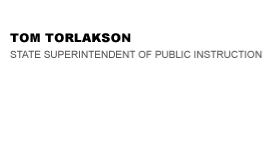 California Department of Education
Official Letter
California Department of Education
Official Letter
September 18, 2015
Dear County and District Superintendents and Charter School Administrators:
DESIGNATED AND INTEGRATED ENGLISH LANGUAGE DEVELOPMENT
English learners (ELs) face the unique challenge of learning English as they are also learning grade-level content through English. The California Department of Education (CDE) and the State Board of Education (SBE) recognize that both designated and integrated English Language Development (ELD) is an integral part of a comprehensive program for every EL student to meet the linguistic and academic goals at their grade level. The purpose of this letter is to provide guidance for instruction and additional resources.
As a comprehensive approach to ELD, the English Language Arts/English Language Development (ELA/ELD) Framework for California Public Schools states:
ELs at all English proficiency levels and at all ages require both integrated ELD and specialized attention to their particular language learning needs, or designated ELD. (p. 119)
On November 8, 2012, the SBE adopted the California ELD Standards. The ELD Standards describe the key knowledge, skills, and abilities that EL students need in order to access, engage with, and achieve in grade-level academic content. On July 9, 2014, the SBE approved the ELA/ELD Framework. The ELA/ELD Framework provides guidance to local educational agencies to attend to the language learning needs of ELs in strategic ways that promote simultaneous development of content knowledge and advanced levels of English.
In October 2014, the CDE contracted with WestEd to conduct a correspondence study to evaluate the degree to which California's ELD standards correspond to the academic content standards, thus meeting the language demands of math and science. On July 8, 2015, the SBE approved the Correspondence Study Report demonstrating a strong correspondence between the ELD Standards and the California standards for math and science.
In November 2015, the SBE anticipates taking action to adopt the ELA/ELD instructional materials for Kindergarten through Grade Eight.
On January 7, 2015, the United States Department of Education released the Dear Colleague Letter, English Learner Student and Limited English Proficient Parents, thus providing further guidance for developing responsive programs for ELs. Please visit the United States Department of Education Office for Civil Rights Web page at http://www2.ed.gov/about/offices/list/ocr/ellresources.html.
The ELA/ELD Framework is on the CDE Curriculum Frameworks Web page at http://www.cde.ca.gov/ci/rl/cf/. Information regarding ELA/ELD instructional materials is on the CDE Curriculum Framework and Instructional Materials Web page at http://www.cde.ca.gov/ci/cr/cf/.
If you have any questions regarding programs and services for ELs, please contact Elena Fajardo, Administrator, English Learner Support Division, by phone at 916-319-0845 or by e-mail at efajardo@cde.ca.gov.
If you have any questions regarding curriculum frameworks and content standards, please contact Cynthia Gunderson, Administrator, Curriculum Framework Office, by phone at 916-319-0881 or by e-mail at cgunderson@cde.ca.gov [Note: the preceding contact information is no longer valid].
If you have any questions regarding instructional materials, please contact Cliff Rudnick, Administrator, Instructional Resources Unit, by phone at 916-319-0736 or by e-mail at crudnick@cde.ca.gov.
Sincerely,
Tom Torlakson
State Superintendent of Public Instruction

Michael W. Kirst
President
California State Board of Education
TT/MK:gg
2015-06129
Last Reviewed: Tuesday, January 12, 2021
Recently Posted in Letters