Systems of Academic and Behavioral Supports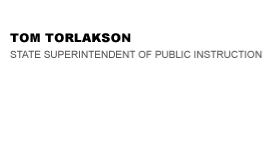 California Department of Education
Official Letter
California Department of Education
Official Letter
December 22, 2015
Dear Superintendents of County Offices of Education:
2015 REQUEST FOR APPLICATIONS—DEVELOPING, ALIGNING, AND IMPROVING SYSTEMS OF ACADEMIC AND BEHAVIORAL SUPPORTS
The California Department of Education (CDE) Professional Learning Support Division is pleased to announce that the Request for Application (RFA) for the Developing, Aligning, and Improving Systems of Academic and Behavioral Supports (ISABS) is now available. Individual county offices of education (COE), or two COEs working together as a partnership, can apply for $10,000,000 to be apportioned by the State Superintendent of Public Instruction in one-time funding to encourage local educational agencies (LEAs) to establish and align schoolwide, data-driven systems of academic and behavioral supports for the purpose of meeting the needs of California's diverse learners in the most inclusive environment, as specified by Assembly Bill 104, Chapter 13, Statutes of 2015. The ISABS RFA is available on the CDE Multi-Tiered System of Supports Web page at http://www.cde.ca.gov/ci/cr/ri/.
Background
The California Statewide Special Education Task Force that authored the report One System Reforming Education to Serve All Students was formed in 2013 with the charge to study exactly why special education had not been more successful and what must be changed in both policy and practice to improve services for all children. On page two, the authors conclude, "Many of the changes that this Task Force found central to improving special education require changes in general education." Consequently, AB 104 was passed by the California State Legislature and signed by the Governor with the intention of improving academic and behavioral education through collaborative efforts focusing on evidence-based strategies such as Universal Design for Learning, Multi-Tiered System of Supports (MTSS), and social-emotional learning supports.
The overarching goal of ISABS is for the successful applicant (one COE or two COEs applying jointly) to assist LEAs in using and scaling up an MTSS framework. The MTSS continuous improvement process can be used to develop and align resources, programs, supports, and services at all organizational levels to increase positive student outcomes. To ensure optimal educational access and engagement for all students, a systematic and aligned approach to implementing evidence-based academic, behavioral, and social emotional programs is essential. To accomplish this, the successful applicant will:
Work collaboratively with LEAs, on an on-going basis, to integrate and maximize existing LEA experience and expertise in developing and aligning systems of academic and behavioral supports.
Function as a support agent for a community of practice, which will serve as an essential component of the feedback loop to inform, support, and enhance the implementation of MTSS.
Ensure participation of LEAs that represent variances in size, grade-levels, geographical location, and student populations.
Include LEAs that are at various stages of MTSS implementation.
Create an infrastructure of resources, tools, and professional learning opportunities for building local and statewide capacity for sustainability of MTSS.
Identify strategies to promote family, community, and stakeholder engagement.
Application for ISABS
A copy of this RFA is on the CDE MTSS Web page at http://www.cde.ca.gov/ci/cr/ri/.
Interested applicants are requested to submit the Intent to Submit Application Form to the CDE Professional Learning Support Division Office by 5 p.m. on Friday, January 15, 2016.
All applicants must submit a complete application, including all required components, to the Professional Learning Support Division by 5 p.m. on Friday, February 19, 2016. Incomplete, late, or incorrectly formatted applications will not be scored or considered for approval. Applicants are urged to use express, certified, or registered mail. Transmissions by electronic mail (e-mail) or facsimile (fax) will not be accepted.
If you have any questions regarding this subject, please contact Jennifer Moreno, Education Programs Consultant, Professional Learning Support Division, by phone at 916-323-5505 [Note: the preceding contact information has changed. Please contact Julia Agostinelli, Educator Excellence and Equity Division, by phone at 916-322-9503 or by e-mail at JAgostinelli@cde.ca.gov.].
Sincerely,
Tom Torlakson
TT:jm
2015-08715
Last Reviewed: Tuesday, July 13, 2021
Recently Posted in Letters