Great Kindness Challenge Letter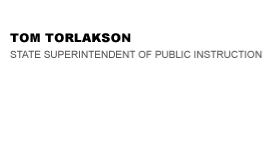 California Department of Education
Official Letter
California Department of Education
Official Letter
June 2, 2016
Dear County and District Superintendents and Charter School Administrators:
GREAT KINDNESS CHALLENGE
I encourage everyone to participate in the Great Kindness Challenge.
This national program is a terrific way to promote kindness at California's public schools. The challenge also matches perfectly with the California Department of Education's (CDE) ongoing efforts to meet the social and emotional needs of the whole child.
The Great Kindness Challenge is one school week devoted to performing as many acts of kindness as possible, choosing from a 50-item checklist. Let's show our students that kindness is cool.
Participants can check off acts of kindness as they go. Smile at 25 people, make a new friend, learn to say "hello" in a new language; there are so many exciting ways we can promote a culture of acceptance and tolerance that will spread off school grounds, into neighborhoods, and on to local communities.
Help create a culture of kindness on your campus. It's free, easy to implement, and has the power to increase tolerance, unity, and respect for all levels of learning from early education through high school.
I invite all California schools to participate in this challenge. At CDE, we will actively promote this program for the more than 6.3 million students enrolled in more than 10,000 public schools.
For more details, visit the Great Kindness Challenge Web site at http://www.greatkindnesschallenge.com. Thank you for taking the time to learn about this outstanding program.
Sincerely,
Tom Torlakson
TT:ro
Last Reviewed: Friday, January 15, 2021
Recently Posted in Letters