Learning Modules for Transitional Kindergarten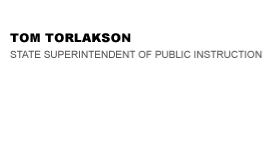 California Department of Education
Official Letter
California Department of Education
Official Letter
July 11, 2016
Dear County and District Superintendents and Elementary School Principals:
PROFESSIONAL LEARNING MODULES FOR TRANSITIONAL KINDERGARTEN TEACHERS AND ADMINISTRATORS IN CALIFORNIA PUBLIC SCHOOLS
As you may know, Senate Bill 837 authorized a $10 million allocation to the California Department of Education to develop transitional kindergarten (TK) professional learning training modules. Steering Committee members representing a wide array of early childhood education practitioners have contributed expert input, and we are now in the midst of the first roll-out of in-person training sessions. The training module content is directed toward teachers to enhance the implementation of developmentally appropriate practices to ensure that children in TK are afforded expert instruction with improved student outcomes in the early elementary years and beyond. The modules also include key practices that site administrators should know about TK programs to support teachers and to be informed about key elements found in high-quality TK classrooms.
The in-person series includes an overview of TK as well as modules in social-emotional development, English-language development, language and literacy, mathematics, visual and performing arts, physical development, health, science, and history-social science.
As you consider professional learning opportunities for the coming year, I encourage you to announce and advertise the availability of these free training sessions. TK teachers and elementary school site administrators who oversee TK programs will benefit greatly from completing all modules as a team. Please see the list provided with this letter to identify the contact person in your county. As the California Preschool Instructional Network/TK lead, he or she will be able to assist with training scheduling at the district and county levels.
If you have any questions regarding this subject, please contact Elizabeth Golchert, Educational Programs Consultant, Early Education and Support Division, Quality Improvement Office, by phone at 916-323-1313 or by e-mail at EGolchert@cde.ca.gov.
Sincerely,
Tom Torlakson
TT:eg
Attachment [http://www.cde.ca.gov/nr/el/le/yr16ltr0711a.asp] | PDF [http://www.cde.ca.gov/nr/el/le/documents/tkflyer0711.pdf]
2016-04876
Last Reviewed: Monday, September 21, 2020
Recently Posted in Letters