2017 California Gold Ribbon Schools Award Program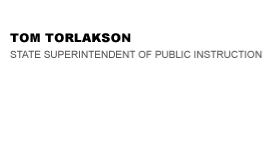 California Department of Education
Official Letter
California Department of Education
Official Letter
October 5, 2016
Dear County and District Superintendents, Charter School Administrators, and Middle and High School Principals:
2017 CALIFORNIA GOLD RIBBON SCHOOLS AWARD PROGRAM
I am pleased to announce the 2017 California Gold Ribbon Schools Award Program which is one of the many ways that the California Department of Education (CDE) and I celebrate outstanding educational programs and practices through our California School Recognition Program.
Presented by California Casualty, the California School Recognition Program includes awards programs honoring exemplary students, teachers, classified employees, and schools for advancing excellence in education.
The California Gold Ribbon Schools Award Program was created to honor schools while California continues its transition to new assessment and accountability systems. Over the past two years, we have recognized 193 middle schools, 180 high schools, and 780 elementary schools as Gold Ribbon School Award recipients. For 2016-17, we enter another middle and high school awards cycle.
This award recognizes California schools who have made exceptional gains in implementing the academic content and performance standards adopted by the State Board of Education for all students, including English learners. These include, but are not limited to, the California Standards for English Language Arts, California English Language Development Standards, California State Standards for Mathematics, and the Next Generation Science Standards.
I encourage middle and high schools to apply for this award through a self-evaluation process that is based upon a Model Program/Practice at their school as well as assessment and accountability performance. Model programs should include standards-based activities, projects, strategies, and practices that schools have adopted and that can be replicated by other local education agencies.
As components of the new accountability system have been approved by the State Board of Education and the CAASPP test scores are available, schools must certify that their percentage of students who Met or Exceeded standards on the ELA and Math Smarter Balanced Assessment for the 2015-16 testing cycle is higher than the statewide average for the same grade span. (i.e. a high school's percentage of students in the eleventh grade, exceeding or meeting standards, must be higher than the statewide average for eleventh grade students meeting or exceeding standards).
Please note that if you were a 2015 Gold Ribbon Award recipient, your designation is still valid, so you cannot apply for 2017.
Schools that apply for the California Gold Ribbon Schools Award are also eligible to apply for Exemplary Program awards. Schools may apply for one or more awards in Arts Education, Career Technical Education, and/or Physical Activity and Nutrition Education. Applying for these additional exemplary awards is optional.
An Intent to Apply form is required and must be submitted by Monday, October 24, 2016.
Applications for the 2017 California Gold Ribbon Schools Award Program and any exemplary programs must be postmarked on or before Monday, December 5, 2016, in order to be eligible for consideration.
Information about the California Gold Ribbon Schools Program, including the Intent to Apply form, application, and instructions, is available on the CDE Gold Ribbon School Program Web page at http://www.cde.ca.gov/ta/sr/gr/.
If you have any questions regarding this subject, please contact the Awards Team, Superintendent's Initiatives Office, by e-mail at awards@cde.ca.gov.
Sincerely,
Tom Torlakson
TT:df
Last Reviewed: Monday, February 26, 2018
Recently Posted in Editorials & Letters