Community Eligibility Provision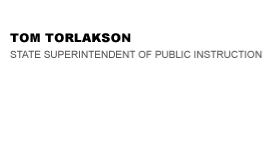 California Department of Education
Official Letter
California Department of Education
Official Letter
October 7, 2016
Dear County and District Superintendents and Charter School Administrators:
THE COMMUNITY ELIGIBILITY PROVISION
As you may know, the Community Eligibility Provision (CEP) became available to California schools in school year (SY) 2014–15. With 66 local educational agencies (LEAs) and 895 sites implementing the CEP this past year, California was able to provide breakfast and lunch at no cost to 511,131 children. This is a huge accomplishment, and I would like to thank you and your teams for your hard work implementing this new provision.
Studies show that students who have access to meals and adequate nutrition perform better academically, have better health, and maintain better attendance. The CEP enables schools in low-income areas to increase student access to the National School Lunch Program (NSLP) and School Breakfast Program (SBP) while greatly reducing the administrative burden of NSLP and SBP participation (e.g., processing annual applications and conducting the annual verification process). Schools may apply for the CEP if at least 40 percent of their students are automatically eligible for free meals. All students who are directly certified for free meals on the basis of their receipt of CalFresh or California Work Opportunity and Responsibility to Kids (CalWORKs) benefits are included in this percentage. In addition, students who are certified by district coordinators as homeless, migrant, runaway, foster, or Head Start-eligible are also included in the qualifying percentage.
Further, it is never too early to start thinking about SY 2017–18. If you think your district might benefit from the CEP, you can start preparing for that provision right now. Your district can use identified students captured throughout the SY to determine your identified student percentage as long as those students are still enrolled as of April 1 of the SY prior to implementing the CEP. To reiterate: you can start gathering data right now to use when implementing CEP for the next SY.
As a reminder, schools approved to implement the CEP (as well as schools participating in provisions 2 and 3) must collect students' household income data during year one of the Provision Cycle. To comply with the Local Control Funding Formula (LCFF), schools must collect household income data using alternative data collection forms. Sample alternative household income data collection forms are available on the California Department of Education (CDE) LCFF Frequently Asked Questions (FAQ) Web page at http://www.cde.ca.gov/fg/aa/lc/lcfffaq.asp, or your district or school may develop their own forms using guidance provided by the LCFF team.
Please remember that there may not be any reference to the NSLP or SBP on an alternate income data collection form. Additionally, LEAs may not use school food service cafeteria funds to collect or validate LCFF data although, to reduce the burden of data collection, CEP schools may establish a base year every four years for LCFF purposes. The LCFF status determined for a student in the base year remains the same until the LEA establishes a new LCFF base year. LEAs must collect income data from students during the base year and from newly enrolled students during the intervening years. For more information, please refer to the CDE LCFF FAQs Web page at http://www.cde.ca.gov/fg/aa/lc/lcfffaq.asp.
I am happy to announce that 17 additional LEAs made the decision to implement the CEP at 177 sites for SY 2016–17. I urge you to adopt the CEP if your schools qualify. The CEP can have a positive effect on your schools and families, thereby creating healthier communities. For more information regarding this subject, please visit our recently updated CDE CEP Web page at http://www.cde.ca.gov/ls/nu/sn/cep.asp.
If you have any questions regarding this subject, please contact Chelsey Cooper, School Nutrition Programs Specialist, by phone at 916-324-8794 or by e-mail at ccooper@cde.ca.gov, or Danielle Rice, School Nutrition Programs Specialist, by phone at 916-323-2538 or by e-mail at drice@cde.ca.gov.
Sincerely,
Tom Torlakson
TT:cc
2016-07393
Last Reviewed: Thursday, October 31, 2019
Recently Posted in Letters