2017 Free Firefighter Career Expos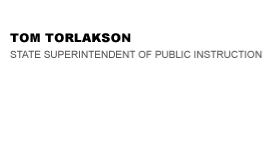 California Department of Education
Official Letter
California Department of Education
Official Letter
February 23, 2017
Dear County and District Superintendents, Charter School Administrators, and Middle and High School Principals:
FREE FIREFIGHTER CAREER EXPOSITIONS IN MARCH
In keeping with its mission to recruit, retain, and promote more interest in fire service, the California Firefighter Joint Apprenticeship Committee (Cal-JAC) and its Commission to Recruit Women for the Fire Service encourage interested middle and high school students to attend Spring Firefighter Career Expos. The expos are free and will be held at the Cal-JAC Firefighter Candidate Testing Centers (FCTC):
FCTC Livermore
Saturday, March 11
10 a.m. to 1 p.m.
526 Commerce Way
Livermore, CA 94551
FCTC Sacramento
Saturday, March 25
10 a.m. to 1 p.m.
2560 River Plaza Drive
Sacramento, CA 95833
In addition to recruiters providing information about their fire departments, activities throughout the day include practicing on the Candidate Physical Ability Test course, a presentation of "A Day in the Life of a Firefighter," fire apparatus displays, a free barbeque, and more. The expos are designed to welcome all students and their families to find out more about this rewarding profession.
Please share this information and ask staff in your partnership academies, career centers, and vocational programs as well as guidance counselors to do the same.
Students can preregister and find additional information on the Cal-JAC Recruitment website at http://www.cffjac.org/go/jac/recruitment1/. If you have further questions, please contact Cal-JAC's Recruitment Coordinator, La Sauna Pakeman, by phone at 916-648-1717.
Sincerely,
Tom Torlakson
Attachment [http://www.cde.ca.gov/nr/el/le/documents/firefighterexpo2017.pdf] (PDF)
TT:ko
2017-01353
Last Reviewed: Monday, March 30, 2020
Recently Posted in Editorials & Letters