CA Science Standards Communication Toolkits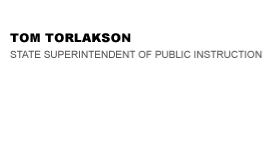 California Department of Education
Official Letter
California Department of Education
Official Letter
March 13, 2017
Dear County and District Superintendents, Charter School Administrators, and High School Principals:
CALIFORNIA SCIENCE STANDARDS COMMUNICATION TOOLKITS
The California Science Standards, adopted by the State Board of Education in September 2013, are an innovative approach to teaching and learning that encourage students to "do science" rather than just learning facts. This approach utilizes several instructional shifts that highlight new strategies for educators and students.
In order to better inform parents, educators, and administrators, the California Department of Education is pleased to announce the release of the California Alliance for Next Generation Science Standards (CA4NGSS) Communication Toolkits. Prepared by the Californians Dedicated to Education Foundation, the California Science Teachers Association, and Children Now with support from member organizations, these documents are now available to use when communicating information regarding the science standards.
Designed for education stakeholders in California, four toolkits have been designed to reach a variety of individuals and groups, including:
General audiences
Site leaders
Parents
District leaders
When using these materials, administrators are encouraged to tailor them to best communicate with the intended audience. While the primary messages are the same, the four toolkits focus on a variety of topics such as:
Core messages for teachers and parents
Fact sheets for educators and parents
Leveraging the Local Control Funding Formula
District Implementation Planning Tools
General awareness articles
For more information, please visit the Californians Dedicated to Education Foundation CA4NGSS Web page at https://cdefoundation.org/cde_programs/ca-4-ngss/.
If you have any questions regarding the California Science Standards or the CA4NGSS Communications Toolkits, please contact Lisa Fassett, Education Programs Consultant in the Science, Technology, Engineering, and Mathematics Office, by phone at 916-323-4963 or by e-mail at LFassett@cde.ca.gov.
Sincerely,
Tom Torlakson
TT:rcb
2017-00872
Last Reviewed: Tuesday, October 30, 2018
Recently Posted in Editorials & Letters