School Library Standards and Survey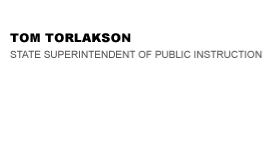 California Department of Education
Official Letter
California Department of Education
Official Letter
March 17, 2017
Dear County and District Superintendents and Charter School Administrators:
SCHOOL LIBRARY STANDARDS AND SURVEY
High-quality school library programs are critical to the success of our students and teachers in the twenty-first century world. Digital citizenship, understanding and identifying valid sources and research, the use of educational technology in the classroom, and familiarity with library and media services are just some of the topics covered in a library program supported by a team of library assistants and administered by a credentialed teacher librarian who provides instruction to students and professional development to teachers and administrators as well as ensuring an effective and appropriate collection.
California Education Code (EC) Section 18100 requires that the governing board of each school district provide school library services for the pupils and teachers of the district by establishing and maintaining school libraries or by contractual arrangements with another public agency. EC Section 18101 requires the State Board of Education to adopt standards, rules, and regulations for school library services. The Model School Library Standards for California Public Schools: Kindergarten Through Grade Twelve were adopted by the State Board of Education in 2010 and are available on the California Department of Education (CDE) School Libraries Web page at http://www.cde.ca.gov/ci/cr/lb/.
The Model School Library Standards for California Public Schools set a groundbreaking vision for strong school library programs in California, including identification of the skills and knowledge essential for students to be "information literate." In today's world, that term means having the skills to effectively access, evaluate, use, and integrate information into their lives. These rigorous school library standards are designed to help students prepare for success in the hypercompetitive global economy that is powered by information and knowledge. The standards will help students to learn and work with twenty-first century skills and apply responsible research practices, be respectful to others when using digital devices, and continue to grow as lifelong learners. The standards also describe recommended baseline staffing, access, and resources for school library services needed by students to meet academic standards.
The school library standards maintain California's respect for local control of schools. They provide guidance to school districts for implementing strong school library programs. Such library programs improve student achievement, foster literacy, produce a technology-competent workforce, and nurture lifelong learning. We encourage local decision makers and educators to use these standards to design library policies and curricular and instructional strategies that best deliver content to their students. The school library standards reflect our commit­ment to excellence in school library services throughout the state.
Additionally, a school library survey is conducted annually to meet the legal requirement of EC Section 18122. Local governing boards are to report annually to the CDE on the condition of school libraries. The responses and data gathered support the comparative study of library conditions in the state and provide information to develop an accurate picture of school library programs across the state.
The survey is newly updated to incorporate the Model School Library Standards for California Public Schools and better assesses the type and extent of library services schools provide. Survey results from prior years are available on the CDE School Libraries Web page at http://www.cde.ca.gov/ci/cr/lb/. A School Library Survey Announcement outlining the basics for completing the survey is also on that Web page. Please share this school library survey announcement with appropriate individuals.
Please review and consider these standards as you build and maintain a high-quality school library program for your students and teachers, and be sure to complete the survey.
If you have any questions, please contact Renée Ousley-Swank, Education Programs Consultant, Instructional Resources Unit, by phone at 916-319-0449 or by e-mail at ROusleySwank@cde.ca.gov.
Sincerely,
Tom Torlakson
TT:cr
2017:01083
Last Reviewed: Tuesday, October 30, 2018
Recently Posted in Editorials & Letters