K-8 Instructional Materials in Science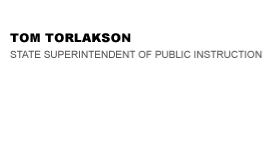 California Department of Education
Official Letter
California Department of Education
Official Letter
May 5, 2017
Dear County and District Superintendents, Charter School Administrators, and interested individuals and organizations:
REQUEST FOR REVIEWERS: KINDERGARTEN THROUGH GRADE EIGHT
INSTRUCTIONAL MATERIALS IN SCIENCE
I am requesting your assistance to recruit individuals to participate in the evaluation of kindergarten through grade eight (K–8) instructional materials for the 2018 Science Adoption. This adoption is based on the Next Generation Science Standards for California Public Schools, the newly revised Science Framework for California Public Schools, and the evaluation criteria adopted by the State Board of Education (SBE) on November 3, 2016.
We are currently accepting applications for the following types of reviewers:
Content Review Experts (CREs): These reviewers are recognized content experts who hold a doctorate degree in science or a related discipline (e.g., physics, biology, chemistry, or geology). CREs focus on content accuracy and alignment with the academic content standards.
Instructional Materials Reviewers: These reviewers are mostly classroom teachers who teach students in kindergarten or grades one through twelve, have a professional credential under California law, and who have experience with (and expertise in) standards-based educational programs and practices in science.
In addition to ensuring that K–8 instructional materials have been carefully and thoroughly evaluated against the standards and criteria adopted by the SBE, reviewers gain a deep understanding of the adoption process and the academic content of several programs. This professional development experience benefits both the participant and his or her school district or organization.
The online application is posted on the California Department of Education's Science Instructional Materials Web page at http://www.cde.ca.gov/ci/sc/im/ under the tab "Reviewer Information." Reviewers will undergo one week of training in Sacramento on April 16–20, 2018, and will be sent instructional materials to review at their home or workplace. Reviewers will then reconvene in panels for up to four days of deliberations on July 16–20, 2018. The deadline for receipt of completed applications is July 21, 2017. Please distribute the application link to any and all qualified candidates in your schools or organizations who might be interested in serving on these panels.
I encourage you to help us recruit qualified applicants for these important panels. If you have any questions, please contact Bryan Boyd, Lead Consultant for the 2018 Science Adoption, Instructional Resources Unit, by phone at 916-445-4910 (Note: the contact phone number has changed. The new phone number is 916-445-4889) or by e-mail at bboyd@cde.ca.gov.
Thank you for your assistance and cooperation in disseminating this information.
Sincerely,
Tom Torlakson
TT:bb
2017-02515
Last Reviewed: Tuesday, November 13, 2018
Recently Posted in Editorials & Letters