Model Youth Suicide Prevention Policy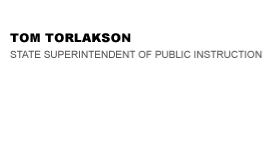 California Department of Education
Official Letter
California Department of Education
Official Letter
May 10, 2017
Dear County and District Superintendents and Charter School Administrators:
MODEL YOUTH SUICIDE PREVENTION POLICY
I am writing you today regarding the new Model Youth Suicide Prevention Policy per California Education Code Section 215, as added by Assembly Bill 2246, (Chapter 642, Statutes of 2016), which mandates that the governing board of any local educational agency (LEA) that serves pupils in grades seven to twelve, inclusive, adopt a policy on pupil suicide prevention, intervention, and postvention.
This policy shall go into effect by the beginning of the 2017–18 school year and will specifically address the needs of high-risk groups, including suicide awareness and prevention training for teachers, and will ensure that a school employee acts within the authorization and scope of the employee's credential or license.
The California Department of Education (CDE) encourages each LEA to work closely with their county behavioral health department to identify and access resources at the local level. The Model Youth Suicide Prevention Policy, developed by the CDE to guide your efforts in developing an appropriate policy, can be accessed on the CDE Mental Health Web page at http://www.cde.ca.gov/ls/cg/mh/.
Youth suicide is a preventable public health problem, yet it occurs at epidemic levels in California and across the nation. Youth suicide is the second leading cause of death for adolescents and young adults between the ages of fifteen to twenty-four. Research demonstrates that 20 percent of students in our kindergarten through twelfth grade classrooms suffer from a mental health issue that affects their relationships at home, in school, and the community. Often these students suffer silently, become alienated, and may be quietly contemplating suicide.
To promote student success inside and outside the classroom, we need to provide the tools and training to help school staff create a caring and supportive school environment. Early detection of student mental health issues by trusted adults and referrals for appropriate mental health care can save lives on school campuses across the state.
There is a critical need for staff to be prepared in the event of a suicide. It is important, consequently, for school districts to develop their own suicide prevention protocols and policies. For other suicide prevention resources and activities, please visit the following:
The health, safety, and well-being of our students, including mental health and wellness, must be a top priority in our schools. By working together, we can increase awareness of the mental health issues our students face and reduce the number of student suicides.
Please join me in taking a stand to reduce youth suicide by creating your Model Youth Suicide Prevention Policy.
If you have any questions regarding this subject, please contact Monica Nepomuceno, Education Programs Consultant, Educational Options, Student Support, and American Indian Education Office, by phone at 916-323-2212 or by e-mail at mnepomuceno@cde.ca.gov.
Sincerely,
Tom Torlakson
TT:mn
2017-01732
Last Reviewed: Friday, November 12, 2021
Recently Posted in Letters