2017 California STEAM Symposium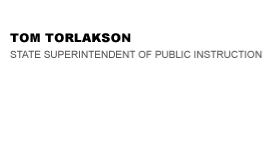 California Department of Education
Official Letter
California Department of Education
Official Letter
May 16, 2017
Dear County and District Superintendents and Charter School Administrators:
2017 CALIFORNIA SCIENCE, TECHNOLOGY, ENGINEERING,
ARTS, AND MATHEMATICS SYMPOSIUM
The California Department of Education (CDE) is excited to announce the 2017 California Science, Technology, Engineering, Arts, and Mathematics Symposium (Symposium), a collaborative effort between the CDE and the Californians Dedicated to Education Foundation. The Symposium highlights the work of California's leaders in classroom innovation from across the state and shares promising practices in the areas of science, technology, engineering, art, and mathematics (STEAM). Attendees will come away with research-supported ways to integrate and enhance STEAM education, while boosting student interest, learning, and creativity. The Symposium will also feature a STEAM Showcase of student innovation. The students will present their creative efforts that were inspired by their STEAM classroom experience. The Makerspace and Makerspace Stage will also be featured this year.
The Symposium will take place on December 10–11, 2017, at the Moscone Center in San Francisco, California. This year's theme is: Investigate. Collaborate. Innovate. Experts in STEAM education will illustrate this theme through presentations addressing one of these Symposium strands:
STEAM Across Grades and Disciplines
Integrating Environmental Literacy in STEAM Disciplines
Design Thinking and Engineering: Where Art Meets Science
Supporting STEM/STEAM Through 21st Century Learning Environments
Learning Beyond the Classroom
Preparing a 21st Century Workforce
The Symposium is designed for educators who will participate in building and supporting STEAM education across our state. Attendees can explore the new California Science Framework, which includes engineering, environmental literacy, and strategies to ensure equity and access for California's diverse student population. There will be a variety of opportunities to hear from teams who have implemented STEAM, computer science and robotics programs; outdoor learning opportunities; and effective uses of technology in the STEAM classroom.
An added benefit of attending the Symposium is built-in planning time with colleagues from your district or school. Experts who can support your team during that planning time will be available. Meeting space and resources for counties, districts, schools, or other teams who would like to take advantage of the gathering to start planning how to implement new ideas and practices will be provided so that you can leave with an action plan.
Registration for the Symposium is currently open and can be located at the 2017 California STEAM Symposium Registration web page at https://www.cvent.com/events/california-steam-symposium-2017/registration-63ca1f4255ca4904a8001aa741fc3201.aspx (NOTE: Registration for this event is no longer available). For additional information, please visit the California STEAM Symposium Web site at http://www.steamcalifornia.org.
If you have questions regarding this event, please contact the CDE STEM Office by phone at 916-323-5847 or by e-mail at STEM@cde.ca.gov.
Sincerely,
Tom Torlakson,
TT:pe
2017-03383
Last Reviewed: Tuesday, November 13, 2018
Recently Posted in Editorials & Letters