Transitional Kindergarten Professional Learning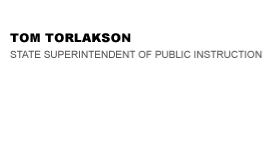 California Department of Education
Official Letter
California Department of Education
Official Letter
May 22, 2017
Dear County and District Superintendents, Charter School Administrators, and Elementary School Principals:
TRANSITIONAL KINDERGARTEN
In 2014, SB 852 authorized a $10 million allocation to the California Department of Education (CDE) to develop transitional kindergarten (TK) professional learning (PL) training modules. Many local educational agencies responded by scheduling these no-cost PL sessions conducted by the California Preschool Instructional Network (CPIN) in local districts. Modules in TK social-emotional development, English language development, language and literacy, mathematics, visual and performing arts, physical development, health, science, and history-social science, as well as an overview module for administrators, have been attended by over 5,500 educators in over 320 different sessions throughout the state.
On July 1, 2017, funding for these in-person PL sessions will no longer be available. Thereafter, districts will only be able to access these professional learning opportunities on a fee-for-service basis.
School districts must continue to offer TK as directed by California Education Code (EC) Section 48000(c). We all want to have the highest-quality instruction and most developmentally appropriate learning environments for our youngest learners as this foundation is what impacts social-emotional and academic outcomes throughout a child's school career. Training will be offered in three ways:
1) TK Webcast (May 24, 2017, 9 a.m. to noon):
A statewide TK Webcast is scheduled for this Wednesday and will be an informative and valuable opportunity to spend a morning enhancing administrative understanding of TK programs, early childhood education, and best instructional practices in TK settings. I encourage all school and district administrative staff to participate in this event. To register for the Webcast, visit https://goo.gl/forms/qVZiOGrN8a3KU70g1. The agenda is also available for review at http://www.scoecurriculum.net/documents/TK%20Webcast_May%2024_Agenda_Final.pdf
2) In-Person Training:
These modules were developed based on the California Preschool Learning Foundations with direct correlation to the California kindergarten standards. Module content is directed to both teachers and site administrators to enhance instruction and TK program development with the goal of significantly improved social-emotional and academic outcomes in the early elementary years and beyond.
TK teachers and elementary school site administrators who oversee TK programs will benefit greatly from attending sessions as a team. To locate the contact person for your county, please visit http://www.scoecurriculum.net/documents/CPIN_Contacts.pdf.
The CPIN TK lead will be able to assist with scheduling training at the district and county levels.
Feedback from participants has been overwhelmingly positive. Here is a sampling:
Having this opportunity has been highly valued not only by our teachers, but the students they teach. The understanding that [the Foundations are] our standards and drive instructional practices in the classroom has been imperative for our teachers. (Shannon B., Early Learning Specialist)
Finding these courses to explore the purpose and planning of TK programs has been amazing. The Foundation map helps me to think about how to personalize [a] child's learning experiences. (Beth T., TK Teacher)
The language of the foundations and framework has become a natural part of discussions and collaboration. [Teachers] have been looking with a critical eye on whether publishers have included language and standards from the framework and foundations. (Marjo H. and Lynda O., TK Trainers and Teachers)
It is so important to have these modules offered to teachers and to be able to meet and collaborate together as we learn. It has been so helpful for me to reflect on my teaching, review what I have forgotten, and "upgrade" my teaching with the knowledge of the latest research. I wish every teacher, regardless of grade level, could take the time to attend these modules . . . so much can be applied to older children as well. (Angelik T., TK Teacher)
3) Online training:
Online professional learning modules for TK teachers and administrators will be released later this year on the CDE digital chalkboard (details forthcoming). These free, online TK modules will focus on social-emotional development, language and literacy, mathematics, and English language development. Please see this flyer for more information: http://www.scoecurriculum.net/documents/TK_Modules_Flyer_FINAL.pdf.
Additionally, $15 million was allocated to the CDE to fund professional learning stipends for teachers. Stipends are administered by Local Planning Councils (LPCs) in all 58 counties. For teachers who are completing or need to complete at least 24 units in early childhood education or child development (or a combination of both), these stipends will help cover costs. Stipends are first prioritized for current TK teachers with secondary prioritization available for teachers in the California State Preschool Program. LPC contacts are listed on the CDE LPC Contacts Web page at http://www.cde.ca.gov/sp/cd/re/lpccontacts.asp. Stipends are available until March 31, 2019.
Finally, please remember one of the key elements of the CDE mission: "California will provide a world-class education for all students, from early childhood to adulthood. The CDE serves our state by innovating and collaborating with educators, schools, parents, and community partners. Together, as a team, we prepare students to live, work, and thrive in a multicultural, multilingual, and highly connected world."
If you have any questions regarding this subject, please contact Elizabeth Golchert, Education Programs Consultant, Early Education and Support Division, by phone at 916-323-1313 or by e-mail at egolchert@cde.ca.gov.
Sincerely,
Tom Torlakson
TT:eg
2017-01585
Last Reviewed: Friday, November 30, 2018
Recently Posted in Editorials & Letters